power to the people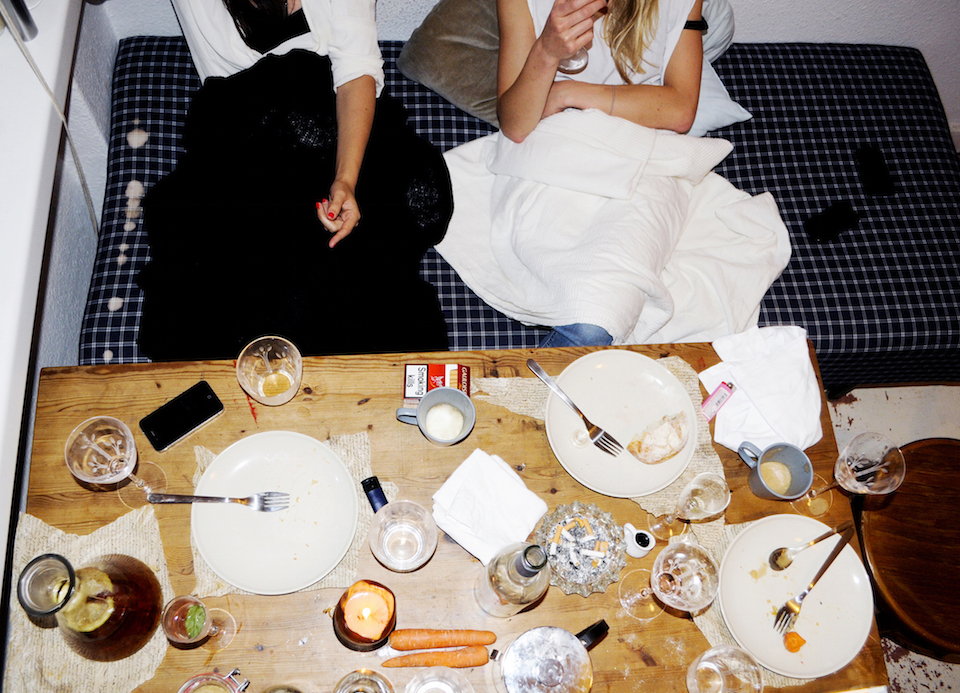 When it comes to food in major urban areas, young entrepreneurs find more and more self-sustaining ways of working, using locally sourced, fresh ingredients, affordability and personalized service as key features.

Berliner Volker Eichenhofer, typically for his generation, works cross-disciplinary: his activities range from fashion photography to cooking. Within his project Volkspeisung ( power to the people ) all of this comes together. As a photographer, Eichenhofer was already picked up by the Berliner creative crowd because of his pure, raw images of food. Instead of the overly styled images we normally see in lifestyle magazines and on food blogs, Eichenhofer created a new category: his photos show the real deal, raw and untouched – food we see and eat everyday.

Started off as a minimalistic blog with these pure images, Volkspeisung is now also a bike delivery service serving healthy dishes to the creative crowd of Berlin-Mitte. Eichenhofer cooks the dishes with ingredients of the season only until medium rare, in this way a maximum amount of nutrition and vitamins will be preserved. After delivery, customers only need to heat it up for 2 minutes and their lunch is ready: this is how every lunch should be: healthy, good-looking and fun to eat.
There are many different elements which makes Eichenhofer's work unique: his personal and sustainable way of working, the focus on nutrition, his aim to make lunch at work fun again and his close connection to the arts.

Arthur Groeneveld

A Guy Named Arturo, the alias of Amsterdam/Berlin-based creative consultant Arthur Groeneveld (1986), is an interdisciplinary one-man-show offering brand support, communications, art direction, trend forecasting, and creative research. Also, he forms part of creative duo Arturo Bamboo.