MATERIAL WORLD
cheerful chubby volumes
Big, bold and beautiful are the newest design terms for the most avant-garde pieces of furniture in the near future. Moulded, sculpted, layered and quilted designs are taking centre stage to create an intimate space and energy in our hearts, environments and lifestyles.
Heavier and opulent materials are spilling over their original skeletal form, allowing scribbling designers to doodle chubby sketches that become real life executions of intuitive and animated creations.
Human, tactile and reassuring, these magnified pieces impose a new form of low-key luxury that has learned it doesn't need to show-off anymore. A very promising and reassuring development. Embryonic forms that enable us to cocoon in a way we have never experienced before. In need of hide-and-seek.
Lidewij Edelkoort
Discover more on the reports specially made by Edelkoort for ZOW
MATERIAL WORLD
constructivism : art & design
With the re-launching of colour in interiors, the design discipline is going through a graphic and constructivist phase, which ennobles materials and gives simple pieces cultural clout. Used together in graphic harmonies, these hues seem to modernise materials and make them come alive. Seen on large pieces as well as small objects, the stark contrasts work remarkably well.

In many cases, materials are recomposed and inventive, announcing a period in which matter matters most. When used as patterns, brighter colours acquire depth and density through the weaving of colour blocks, the use of recycled plastics or the inlay of wood.

Artisan skills are required to make this movement come to fruition and the near future will see the impact of this family of striking designs. When the colouring of furniture becomes the main message, tinting is achieved by winding strings of brighter shades around a wooden frame.
Thus attached and in bondage, these pieces get a fetishistic quality that sets them apart and delivers a primal effect. Here constructivism meets primitivism. Hinting at a future of more cultural references in design. In the end, these pieces together will work like an art exhibition, transforming our house into a gallery, an important trend where the consumer becomes the curator.

Lidewij Edelkoort


Discover more on the reports specially made by Edelkoort for ZOW
MATERIAL WORLD
beyond wood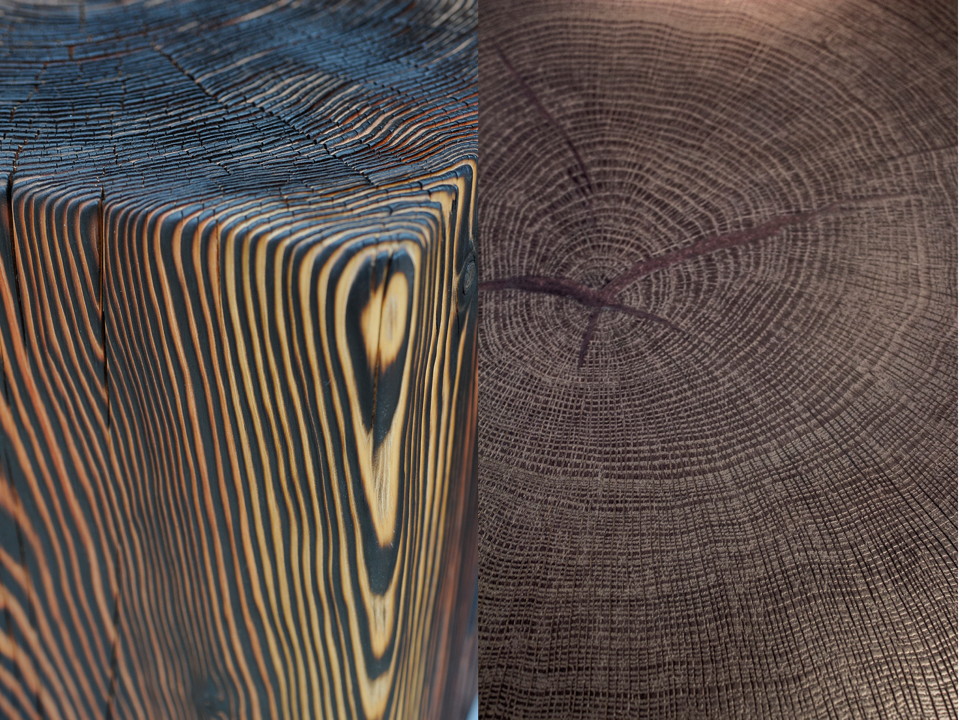 The wood on offer is multiplying with bolder new forms, sensuous new curves and interesting new associations with other noble materials such as marble, steel or leather. But the newest thing in wood is in its finishes; more exciting and opulent than ever before. It is no longer enough too bleach, polish or stain our woods, it now becomes important to burn and smoke surfaces to create contrasting veins, to oxidize wood as if it is a strange breed of steel or to engrave wooden surfaces as if wood were a textile.

We also predict the return of wooden inlay, using different species and colours to create repetitive geometric motifs, transforming the natural resource into a luxurious pattern. The goal is to somehow hide the wood and give it another, more sophisticated appearance, to make it look high-end and exciting, moving the material away from the rustic ecological appearances of the recent past.
This movement towards a more sophisticated vision for woods is leading towards a revival of the decorative arts; a style culture that will take surface interest to new and unknown heights.

To be continued…

Lidewij Edelkoort

Discover more on the reports specially made by Edelkoort for ZOW