new tendency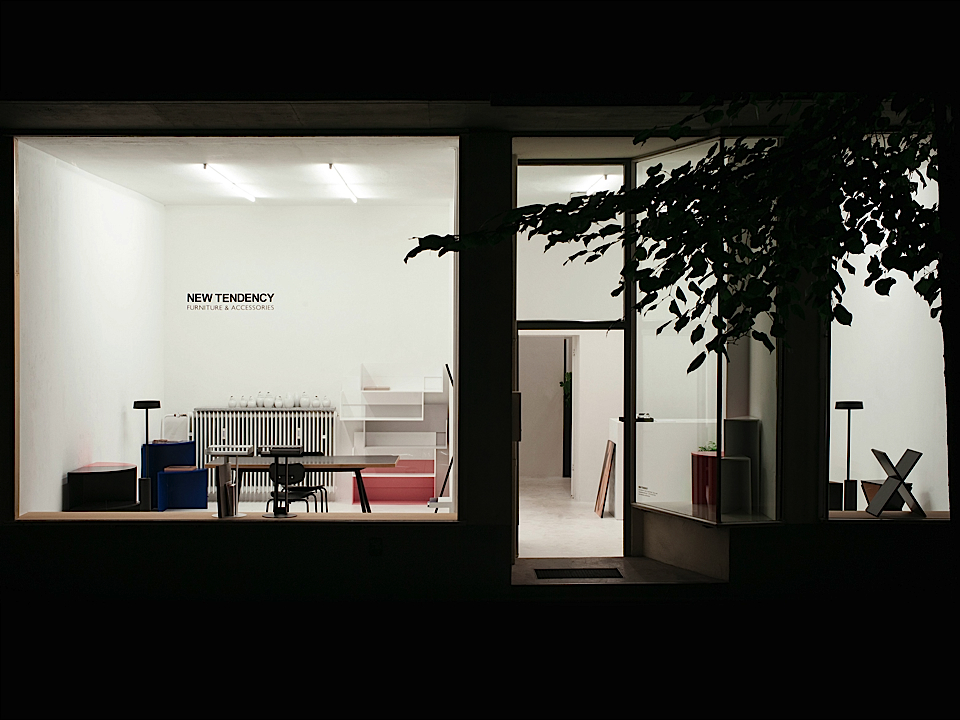 New Tendency is an interdisciplinary lifestyle and design studio based in Berlin Neukölln with a Bauhaus background. Besides having their own collection, the studio focusses on collaborations with young architects and designers and in this way becomes a platform for creative talent from Berlin and around the globe.
Arthur Groeneveld had a short Q&A with Manuel Goller, founder of New Tendency.
What are the main qualities of Berlin when you're running a design studio?
Being part of Berlin's creatives scene gives us the opportunity to work from a thriving and international environment. Especially the most established of all creatives disciplines in Berlin, the art scene, gives us a lot of inspiration and provides interesting possibilities to collaborate. Besides that, Berlin provides this pool of young, creative people from all over the world providing fresh ideas and visions.
So many different things happen and are possible at the same time in Berlin, combine this with its eventful history and rapid changes and what you get is this unique place. This variety is for example visible if you compare the various districts: these are separate worlds lying next to each other. You can start your day with a business breakfast at the Soho House rooftop poolside terrace in Mitte and ending the day having kebab for dinner in Kreuzberg – same city, different worlds.
How does New Tendency reflect the DNA of Berlin?
Living in this city is very casual and keeps your mind young, the flexibility and fascinating modularity that Berlin provides is what we try to show in our work. Visually, New Tendency's designs are not per se typical for Berlin. However, the city does give a certain creative freedom to focus on ideas and a framework to create such designs. Berlin creates a context for our designs that wouldn't be possible when we would have lived in another city.
The ongoing dialogue between different artistic discplines and a certain energy: that makes Berlin the perfect place to live. The people living here inspire me because of their diversity: Wether it's the passion for food and therefor opening a new restaurant or working for example at a start-up: Berliners tend to do something new and on their own.
Berlin in 20 years?
A famous saying by Karl Scheffler goes like this: 'Berlin is a city condemned forever to becoming and never to being. I'm convinced Berlin will turn into a city which is even more international, economically more grown but at the same time safeguarding its unique soul. The city is aware of having such soul, a soul of creative freedom.
Arthur Groeneveld
A Guy Named Arturo, the alias of Amsterdam/Berlin-based creative consultant Arthur Groeneveld (1986), is an interdisciplinary one-man-show offering brand support, communications, art direction, trend forecasting, and creative research.