mickael wiesengrün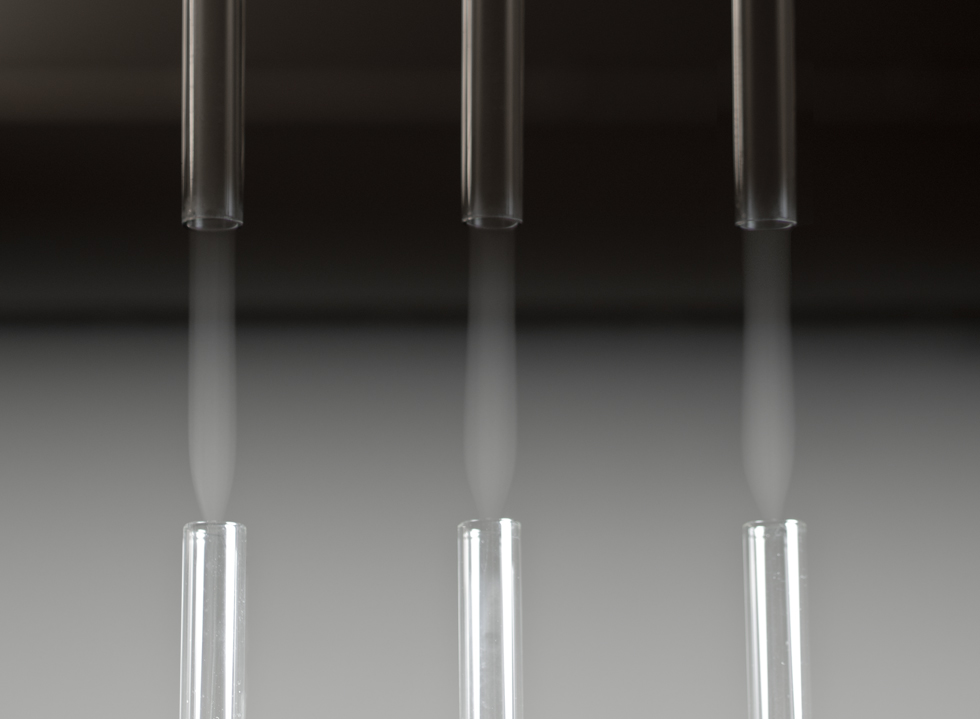 RÉVÉLATEUR / in collaboration with Sissel Tolaas
Smell to trigger emotions – Recent Design Academy Eindhoven graduate, designer Mickaël Wiesengrün uses intrinsically shaped smells as a way to seduce the audience and interact with his work. For his graduation project, he conceived an installation where visitors use their noses as reading tools. By capturing scent and converting it into fog, Wiesengrün managed to catch the historical atmosphere of the Witte Dame building, former Philips light bulb factory of Eindhoven.

With overpowering grease in the air and scents of musty metal created by the machines, the hard work back in the days gave rise to laborers sweat. He reproduced this ambiance by creating a highly visual structure where three glass tubes transported and diffused the specific smells of sweat, grease and metal. The smells were chosen and created in collaboration with the famous "scent provocateur" Sissel Tolaas.
By interacting in a material and invisible way, the scents allowed history to come back to the space, through the material state of fog. The public, implicated in the process as receptors at the end of the tubes, could then imagine the hard work that shaped people's lives in the present space. The smells could be discovered separately or in union. The mix of them summed up what the designer called the "smell of the past" – an homage to a space of creation.

Good scents or bad ones didn't matter anymore, the main purpose of Wiesengrün being to communicate information through smell. Thus, the designer considers smell as one of the most powerful generators of emotion and reaction within human beings. Endless possibilities open once we brake the barriers of what we consider a message.

Michèle Degen

http://www.wiesengrun.com