dialogue in design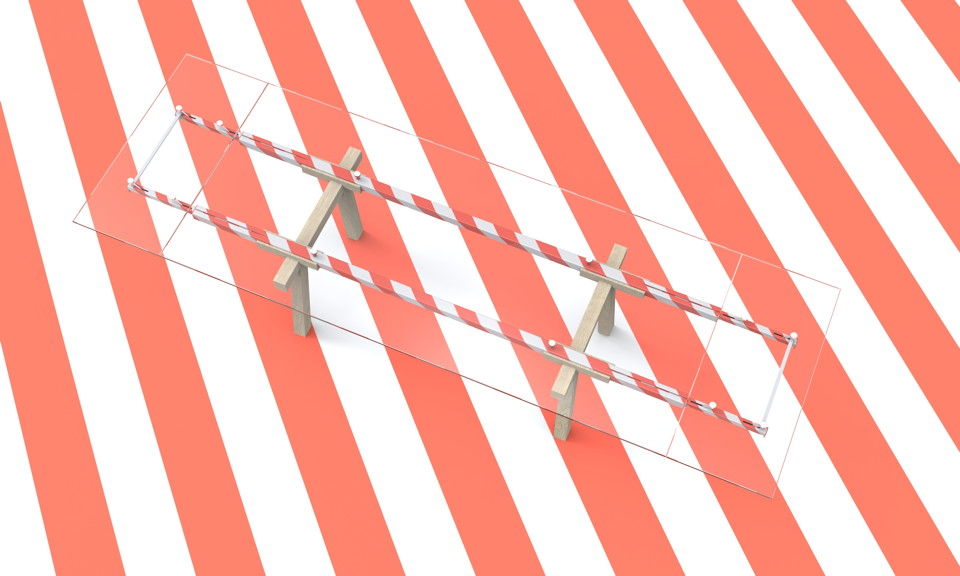 Marked by a series of small but quality pop-up exhibitions, major retrospectives, open ateliers and brand showcases, Design September Brussels infiltrated the capital this past month, with the latests creations from all three Belgian regions, not to mention, greater Europe.
A major focal point was Dialogue, Belgian Design News – bringing 30 diverse Flemish, Bruxelleoise and Walloon designers together for an eclectic presenting of small- to large-scale projects – objects, furniture, lighting, jewelry, housing accessories and even firearms. Curators and emerging talents in their own right, Quentin de Coster and Frederik Delbart mounted the exhibition at the grand Espace Wallonie de Bruxelles, right behind the iconic Grande Place.

Among a slew of works by established masters such as Piet Stockmans, Nedda El-Asmar and Xavier Lust, Tracks by Alain Gilles emulates a sense of Belgian humour and surrealism. Playing on the literal movement of tables through graphic and architectural interpretation, railroad-inspired red and white stripes printed studs extend out under a glass table surface. Not surprisingly, the layers of reference Gilles taps into don't omit the current Memphis revivals.
Within the selection of up-and-coming studios, LeviSarha's Mirror collection might have very well pulled from the same trend while vying for quality and longevity. Working with Corian – highly resistant acrylic stone, normally used in high-end kitchen countertops or bathroom vanities – the design duo utilized leftovers to create a series of rounded mirrors mounted into various milled bases.

www.levisarha.com

www.alaingilles.com

Adrian Madlener
Adrian Madlener, a recent graduate of the Design Academy Eindhoven, is a designer turned journalist. Originally from Belgium, he grew up in New York where an early interest in architecture exposed him to a wide range of creative disciplines; everything from contemporary dance to fine art, and eventually design. During his studies in Eindhoven, Adrian discovered that his true calling lays within design theory, history, and criticism. Though writing is his best design tool, he still gains great satisfaction from sketching, modeling, and experimenting with material. The critic should create to critique. Recently back in the region, Adrian shares his perspective on Belgium's rapidly growing creative front.