mother & son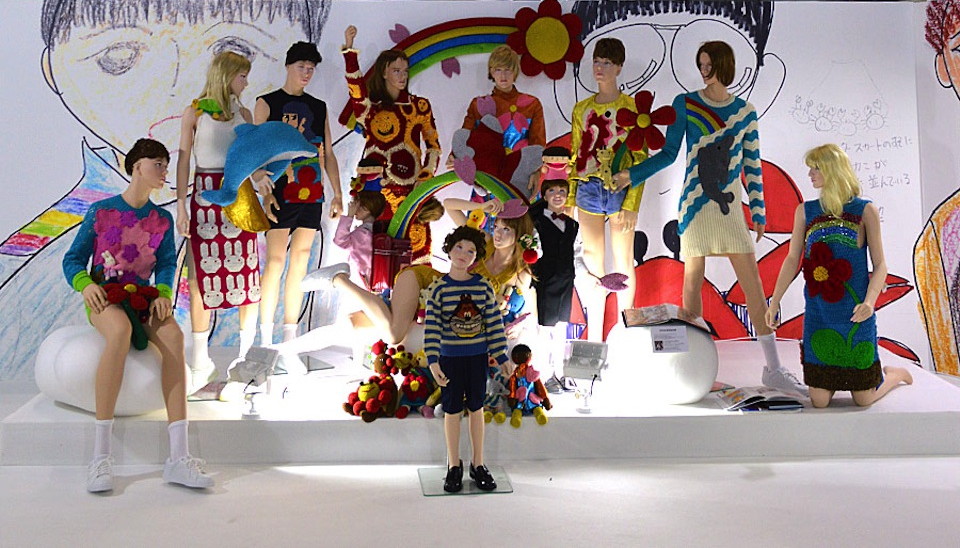 There are many successful "pairs" working together and creating things that only pairs can achieve.
In different fields: fashion, architecture, design, food…Some of those pairs are friends, couples or brothers and sisters.

Another successful pair in the fashion world is the brand Ryota Murakami. Behind the brand we find two people : Chiaki Murakami the mother and Ryota , the son. Together they are making this new creative brand and are finalist of 2014 in ITS, fashion contest held in Italy.

Ryota said that in his childhood, he wore what his mother made for him.We can easily imagine how unique it was compared to the other school kids' wear. Gradually, Ryota feels annoying to be so special, finally he stopped going to school.He hated so much what he was wearing.
As he grew up, he found that he loved fashion. He started to study in Osaka and took a course in Kokono gakko ( the smallest fashion school directed by Mr. Yoshikazu Yamagata).
He searched his originality and found that it's based on his own experience: wearing lovely mother's hand made garments in his childhood. Ryota invited his mother to do a fashion brand together.

The mother is the main designer and creator, the son put his mother's lovely warm sense of kids' handmade clothing into the real fashion world to give people this unique feeling of warmth and family touch.

"What does fashion mean?" is the eternal and philosophical question of human being. We might live with just a pair of jeans and shirts. Or maybe we cannot live without the "it items" of every season. With Ryota Murakami's fashion, I realized that fashion is the love toward the wearer, the way to communicate who we are, the key to know how we want to relate with people.
From Tokyo by Kaori Ieyasu