poor tools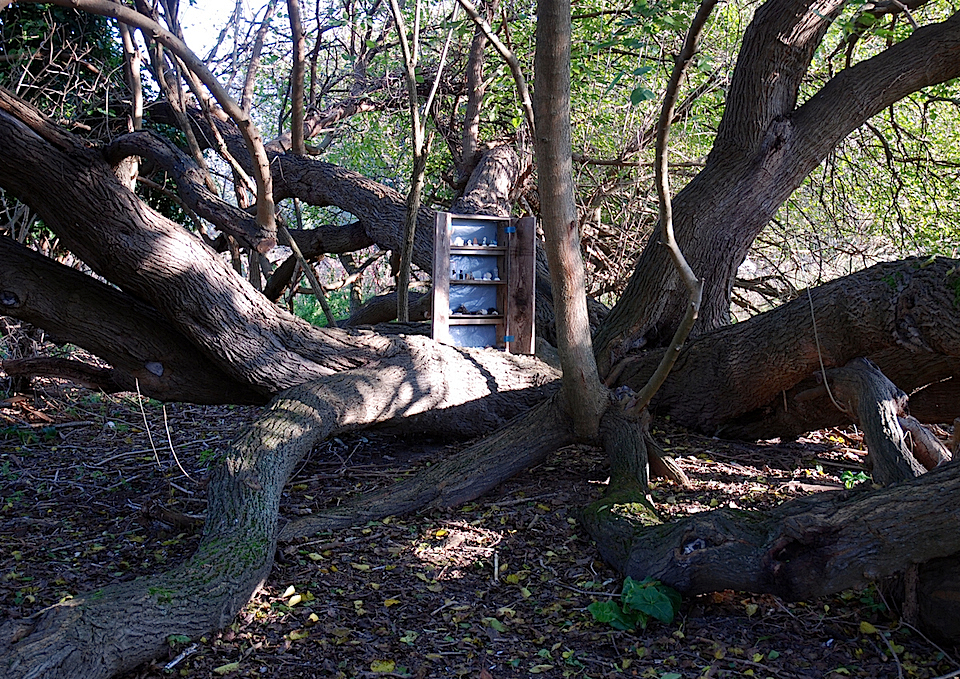 'Poor tools require better skills'  | John Cage
Studio Fludd is a multidisciplinary creative collection consisting of Matteo Baratto, Caterina Gabelli, Sara Maragoot and Valeria Sanguin and is based in Venice. They are named after the eclectic alchemist sir Robert Fludd and weave together design, art, craft, styling, graphics and illustration.
Studio Flood was invited, together with photographer Rachele Maistrello, to be part of a project that was organized by the group of artists How We Dwell. The project was set in a very clear and strict timeframe of a week and took place on the designated Island of La Certosa, nearby Venice somehow in the middle of nowhere. The goal was to create its own residence with found materials and tools contained in a kit assigned to them. They had to take care of their selves in a very traditional and artistic way in terms of building an environment and revealing their selves in the basic outer space, there arose an intriguing dialogue between the environmental space and Studio Fludd.
'We decided to live and interpret the entire island as spread residence, following the natural suggestion of the several room-like spaces. We carefully collected natural and artificial finds, relics and trash, that we put together in order to create furnishings and furniture.'
Studio Fludd arranged five rooms: the kitchen/livingroom, bedroom, meditation beach, alchemical laboratory and wunderkammer.
The artist group How We Dwell that consists of Christian Menchini, Andrew Grotto, Marco Gobbi and Adriano Valeri created via this project a very refreshing, alternative and extraordinary approach to design and craft. It creates involvement in the ecology of the island and it makes people aware of the value of re-using materials to create a more sustainable and environmentally friendly space. The group aims to shed the terms of the traditional artistic residencies away by reversing the situation.
Looking at the result of the artistic design pieces of Studio Fludd, the space and present freedom led way to a huge amount of creativity with wonderfully intertwined imperfect, humble, natural and artificial objects. A poor object is formed into something new without losing its identity.
Britt Berden