katherine mavridis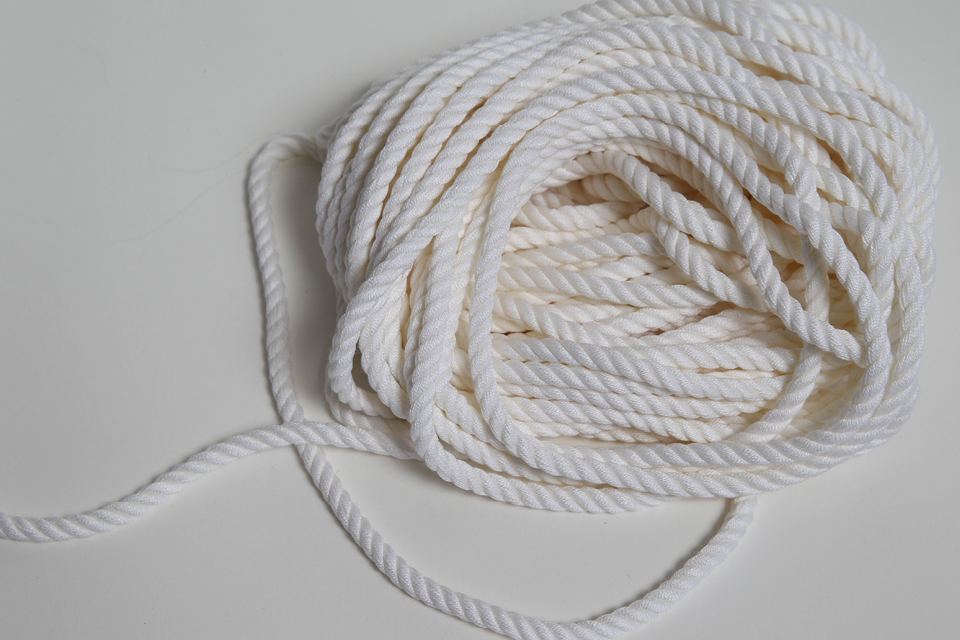 A ribbon or a rope can create endless possibilities. They are symbols of connecting or binding things together, which therefore represents relationships, bonds, safety or communication. But yet they can evoke a feeling of being constricted or restrained. A simple rope serves on it's own as a linear object with no limitations.

A challenge of exploring the ways of transforming a linear material into three-dimensional objects has been executed from folk basketry up to fashion. Researching the spatial possibilities of the coiling method that are influenced by masonry construction.

Australian knitwear designer Katherine Mavridis, is most interested in exploring the textural qualities of clothing. These ideas then transform within her knits from a 'rhythmic' perspective, creating dynamic textural and sculptural structures which 'pulsate' around the body. Her Mokuba collection was sponsored by luxury Japanese trim and ribbon company, Mokuba.
"Initially inspired by one of their amazing ribbon samples I received from their New York store. This led me to explore traditional rustic techniques of coiled basket making and sculpting. My research led me to explore more modern examples of basket making as I looked to other inspiration sources such as Brooklyn based designer Doug Johnston who constructs amazing coiled bags, purses and baskets out of rope. I went on to develop a way of shaping the pieces around the contours of the body, eventuating in fully-fashioned pieces. "

Her collection relies on a new technique, creating clothing with only utilizing-coiled rope, a new technique to be explored in fashion.

Chloe Sos

katherinemavridis.com