daily needs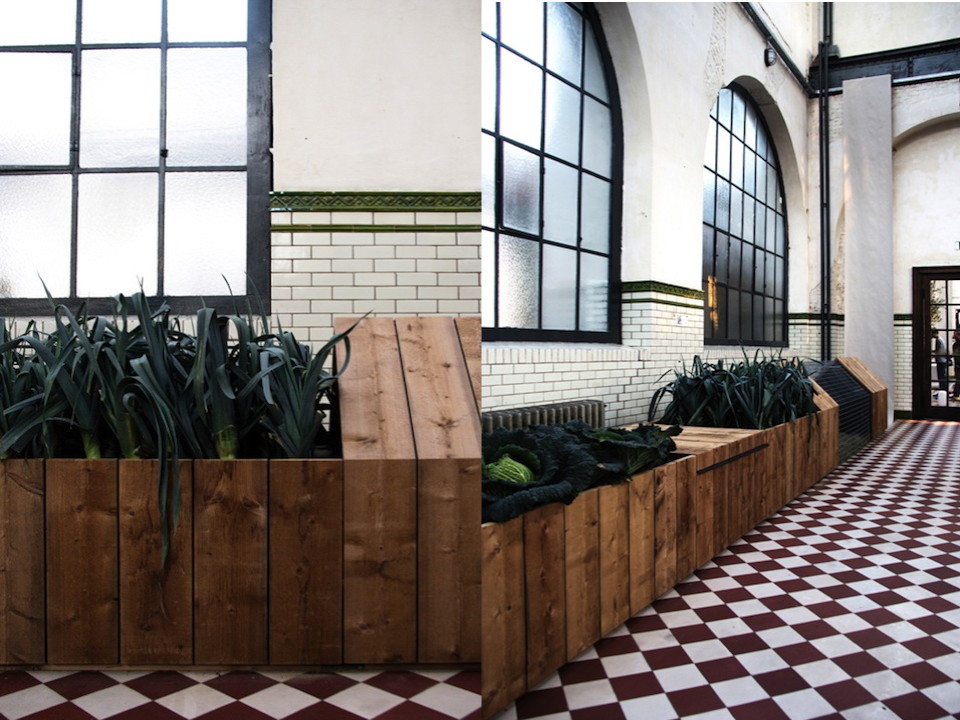 In early 2008, Lidewij Edelkoort said that farming will be our future : "  A remarkable and unforeseen reversal of history and after the industrialisation and virtualisation periods of progress the world will return unconditionally to cultivating what will be the most rare and cherished; earth! "
Today, we are happy to share with you a confirmation of this major forecast.
As urban farming had been forecasted a long time ago, global architecture project and design products are flourishing all over the world. This is a major challenge for the future, as 75 % people  will live in an urban environment around 2040-2050.
"Daily Needs" is designed by Studio Segers, a creative family corporation founded in 1989 by Rita Westhoven (graphic designer) and Win Segers (product designer). This Modular Chicken Coop & Garden will make you mainly self sufficient. It's an innovative concept through its modularity, flexibility and functionality.You can assemble different parts:  a chicken shack for your daily egg , a vegetable and herb-growing recipient, a composting box,a garden tools storage, a rabbit hutch, a rainwater collection.
"Daily Needs" can be placed in city gardens, terraces or public places. It is made from thermally treated pinewood from European forest. To be ecofriendly, all the different pieces are flat packed, and the parts can be easily assembled by the consumer.
This project has already won the Ovam Ecodesign Award Pro 2013. The production is expecting in spring 2014. The prototype can be seen at Conflict and Design (C Mine Genk in Belgium) an exhibition of DesignVlaamderen and the Flemish Parlement in Brussels.
Sophie Hérolt Petitpas
Sophie Hérolt Petitpas is a french journalist free lance found of design and lifestyle. She is also passionate by astrology and its mythical and symbolic aspects. Curious and sensitive, she loved linking and describing her trend hunting with the eyes of mythology in her blog.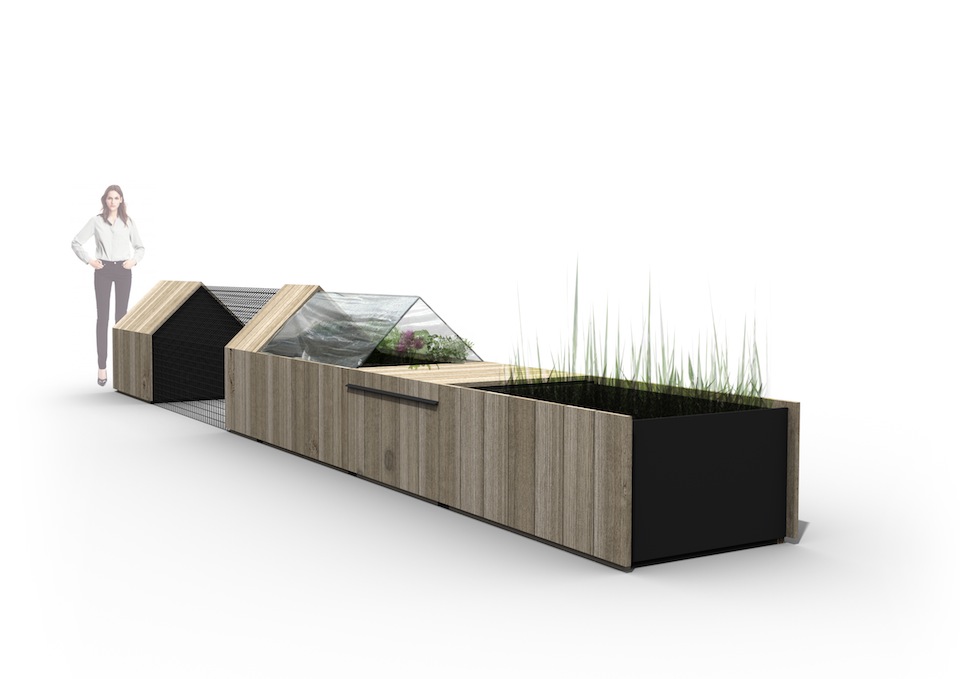 Daily Needs by StudioSegers