aurore janon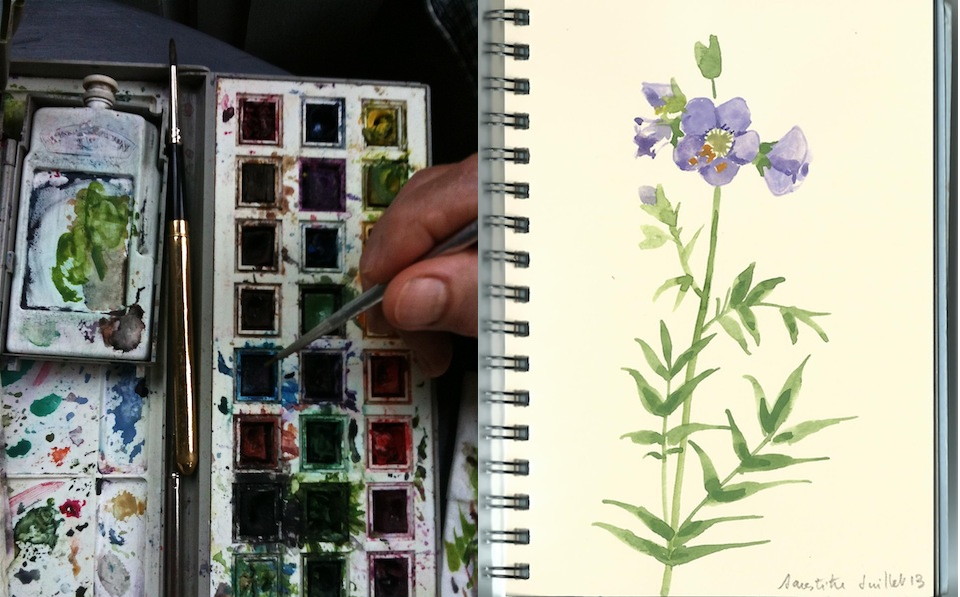 The poetry of Aurore Janon´s paintings is obvious. Beauty of colors, simplicity and elegance of shapes are the essence of her delicate work. Aurore lives in the north of France. She studied at Ecole des Beaux Arts de Paris and shared her passion of discovery with students in Textile Creation for many years. For you to get to know her better, we asked a few questions for Trend Tablet.
The main characteristic of your personality ? Perhaps optimism and tenacity.
What is your favorite occupation ? Take tea and make watercolor.
What's your idea of ​​happiness ? Peace and simplicity in a garden.
Do you have a favorite color ? I do not have a favorite color, because what is a favorite ? It's a great adventure to find a color seen in nature. My favorite color for clothing might not my favorite color for food.
What is your favorite flower? I do not have a favorite one , each flower is so admirable in its composition, color, material, they remain for ever sources of wonder. By taste, I always prefer wild flowers.
Where would you like to live? At home, between my garden and in my library .
Your favorite dish? I really like to discover different flavors , soups are for me a source of great discoveries.
What is your current mood ? Serene.