"twin coordinate"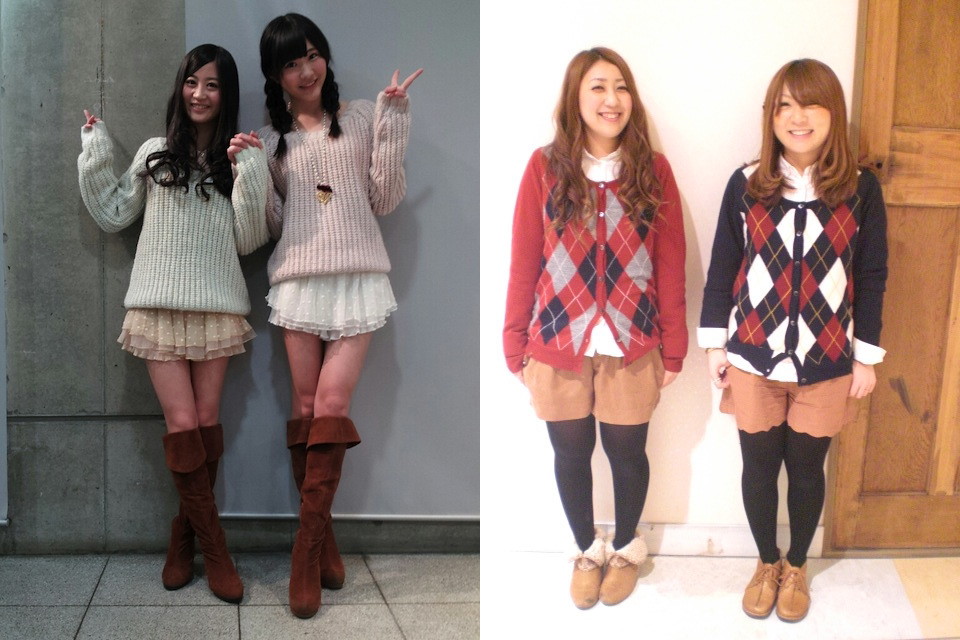 We have images of couple in love wearing the same outfits. We know that they can have  similar taste and like the same brand or style. Something also familiar is small kids like sisters and brothers wearing the same outfits in different sizes.
What we saw recently in Tokyo is friends in matching outfits. Two girls wearing exactly the same outfits like twins or lovers. The reason is that it's simply fun to do it and also they think "twin coordinate" takes more attention from others. To do"twin coordinate", they use SMS to share what they will wear before going out.
Fashion used to be the identity of each uniqueness, somehow it became also the language of the group or the area we belong to; now it seems that fashion is more about the costume itself.
From Tokyo by Kaori Ieyasu