a new vintage experience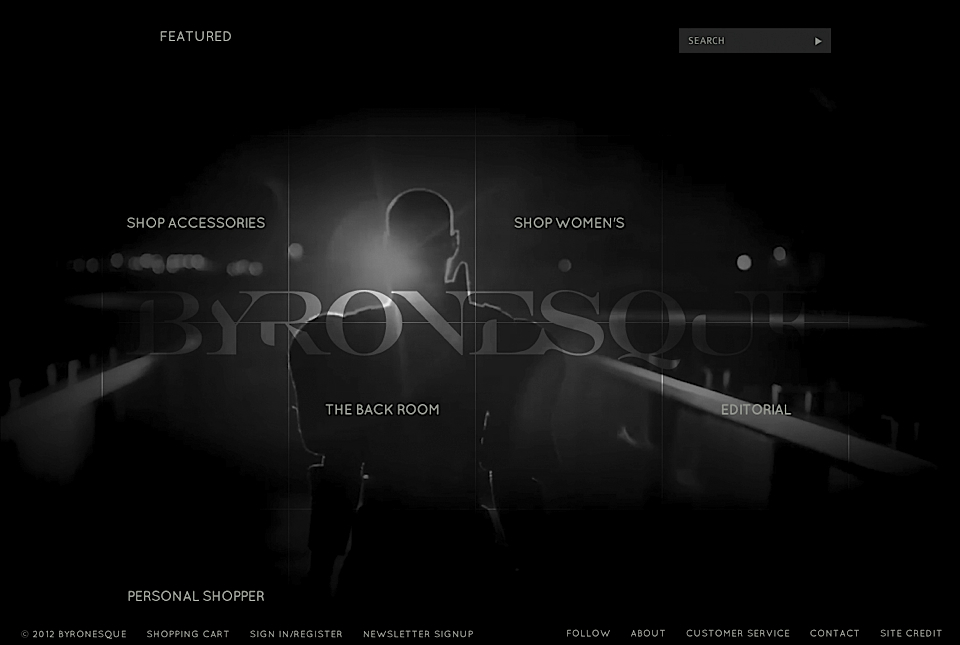 Sophie Hérolt Petitpas is a french journalist free lance found of design and lifestyle. She is also passionate by astrology and its mythical and symbolic aspects. Curious and sensitive, she loved linking and describing her trend hunting with the eyes of mythology in her blog.
Are you ready to live a new experience of shopping, learning about fashion history, listening expert talking about vintage spirit, in a dark and aesthetic atmosphere?  The E Community and E Shop Byronesque  launching in October 2012, propose a new way to buy and get inspired by vintage, a vintage far away from the "cliché", the marketing and the fast fashion buzz.
To enter in this uncommon world and understand the philosophy of this enterprise, listen to Gill Linton the Editor in Chief of Byronesque :" Everyone on the team is frustrated about the mediocre culture of fast fashion and the banality of editorial online. There's almost nothing for people who don't want to look like everyone else and who want a more considered and intelligent perspective on fashion. Vintage has become an abused marketing buzzword used to sell everything from thrift, resale and outdated design considered good just because it's old. Real vintage is 20 years old, or older, designed by people who pushed imaginations and whose creativity still challenges us to demand more today— our goal is to establish the first industry standard. We're collaborating with people who inspire us to demand more than fast-fashion knock offs and vintage that makes you look like an extra from a period drama. So much of fashion editorial and e-commerce is repetitive because everyone's chasing the same stories and trends. Our goal with Byronesque.com is to provide an antidote to fast fashion and culture with vintage that is provocative, dark and sexy – inspiring people with the unique stories behind each piece and the subcultures that wore them. There's no subculture anymore. And people buy too much crap."
Byronesque brings to us a community of creative and vintage retailers who care about well made clothes by designer who stimulated people imagination 20 or more years ago. This website mixed in an equal part fashion, culture editorial and curated shopping experience. This E Shop is the first one to experiment this requirement in the fashion industry. If you will be able to discover some treasures designed by Alaïa, Issey Miyake, Jean-Paul Gaultier, Claude Montana, you will also find the contribution of the most important characters and contemporary in fashion history, people who inspires new generation. Creative such as Diane Pernet, Zebra Katz, A F Vandervorst, Simon Collins, Eve Salvail, Kate Lanphear, Roger Burton, Rad Hourani, Boy George have contributed for the first round of content.
The e-commerce component is inspired, curated and edited by some of the fashion industry's leading vintage experts. Renowned fashion stylist, Renee Bejil closed down his iconic NYC vintage boutique, New World Order, to sell his entire collection exclusively through Byronesque.com. Taking on the role of Head of Merchandise for the brand, Bejil has selected designer vintage clothing and accessories from the most progressive vintage boutiques and private showrooms in London, Paris, and New York. A lot of these pieces will be available to the public for the first time ever through the site. While there are plans to add more retail partners quickly, they intend to protect their online boutique experience from becoming and overly crowded online market place. A place where vintage talks more about future than past and nostalgia.
Sophie Hérolt Petitpas