"Fetishism in Fashion" the seminar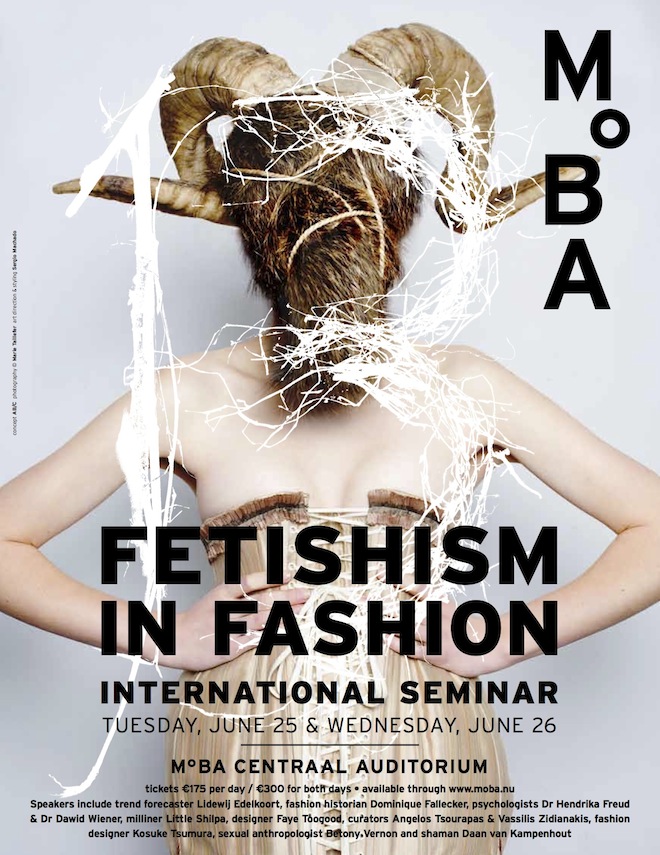 On June 25th and 26th, M°BA will host one of the biennale's highlight events, an international seminar to delve deep into the fetishisms in fashion.
Creative thinkers and designers from around the world will discuss fashion, design, branding and culture, in an informative and inspiring 2-day symposium.
Lidewij Edelkoort will headline a selection of acclaimed speakers including:
fashion historian Dominique Fallecker (France), psychologists Dr Iki Freud (Netherlands) and Dr Dawid Wiener (Poland), photographer Ruud van der Peijl (Netherlands), milliner Little Shilpa (India), designer Faye Toogood (UK)
curators Angelos Tsourapas & Vassilis Zidianakis (Greece) fashion designer Kosuke Tsumura (Japan) and sexual anthropologist Betony Vernon (United States), concluding with a special ceremonial session by shaman Daan van Kampenhout (Netherlands).
Tickets: € 175 / € 300 for both days