"Fetishism in Fashion" the book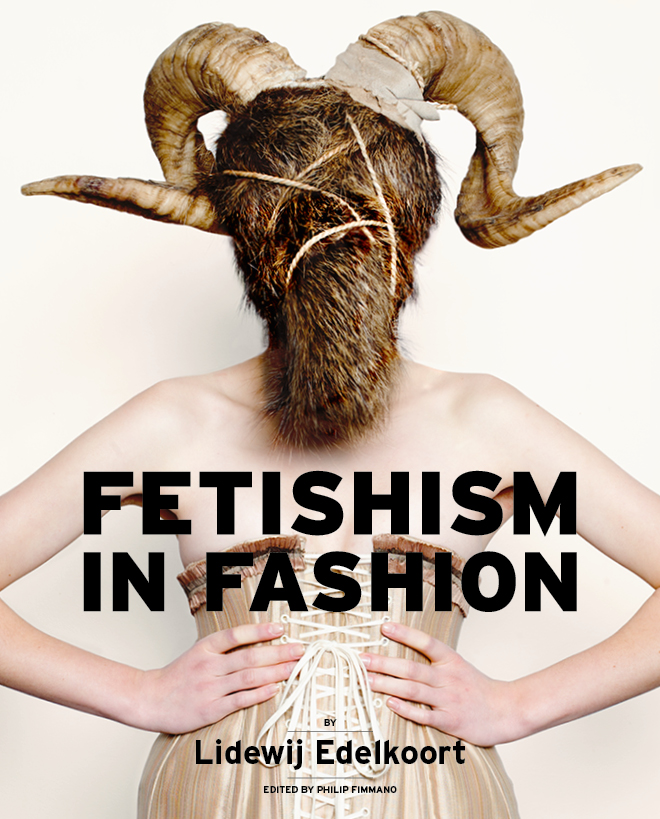 Lidewij Edelkoort delves into the world of contemporary fetishism to reveal a daring and instinctive future for style and culture. Fetishism in Fashion investigates topics including the evolution of taste from birth to adulthood, the elevation of shoes through ever-higher heels, the psychology of branding, the effects of infantilism, the power of black, the fetishizing of objects, and our interaction with skin and the body.
Essays and interviews include contributions by Andrea Branzi, Sylvia Chivaratanond, Malu Halasa, Susan Piët, Henk Schiffmacher, Valerie Steele, Faye Toogood and Betony Vernon.
More than fifty fetishes are illustrated by inspiring visuals from Leigh Bowery, Roland Fischer, Pieter Hugo, Erwin Olaf, Jenny Saville, Sølve Sundsbø, Marie Taillefer, Ari Versluis & Ellie Uyttenbroek, Marcel van der Vlugt and Carsten Witte.
The boundaries of design are stretched in the work of Iris van Herpen, Bart Hess, Pepe Heykoop, Formafantasma and Alexander McQueen.
Bolder, crazier and more outlandish fashions are on the horizon, making this book a key reference in a new era of experimentation and intense creativity, unveiling the intimate ties that bind us.
Order a copy now  RRP €39 (plus €6 postage & handling) Published by Frame, Amsterdam.