The World of WearableArt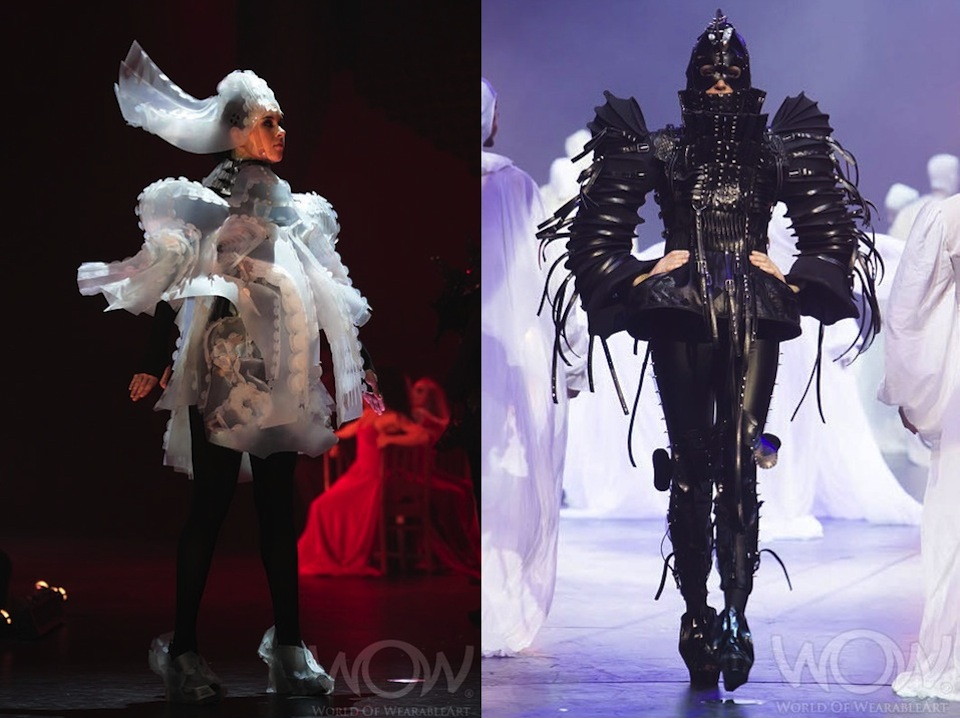 Right : Delight of Light Yuru Ma & Mengyue Wu, Donghua University Shanghai, China . Left: Second skin Haley May & Fiona Christie, Wellington, NZ.
From M°BA's Blog : The borders between creative disciplines are fading away. Designers are playing with our imagination and experimenting with different ways of constructing objects. Fashion creations are turning into art pieces (and art sometimes becomes fashion). There is always a new field to discover and combining this with existing expertise will bring us a new way of thinking and a new way of approaching global issues.
The World of WearableArt® is an annual design competition and show, held in Wellington, New Zealand and attracts more than 50,000 visitors across the two-week period.
During the event, more than 160 garments from all over the world are exhibited. WOW® is more than an art exhibition, more than a fashion show and more than a design award show.
WOW® is where art, fashion and theatre collide and the only boundaries are the limits of the human imagination.
Design entries open 1 December for the 2014 World of WearableArt® competition.