DESIGNED BY CHINA
sustainability first
Environmental challenges are prompting architects and designers to work hard to reduce – and even eliminate – their impact on the world around us. In a sustainable age, reducing one's environmental footprint, using renewable resources and reconnecting to the natural environment, are increasingly important at home and work.

Some design thinkers advise that we should pay less attention to 'form follows function' and instead concentrate on 'form follows environment' in a bid to create meaningful projects that positively impact human behavior. This rings particularly true in China where decades of development have led to stresses (pollution, congestion, industrial production) which negatively impact health and lifestyles.

Yet China has always embraced innovation and it is heartening to see this played out in ecoaware projects currently underway. Stefano Boeri Architects' greenery-filled\ Nanjing Vertical Forest, backed by Nanjing's Yang Zi State-owned National Investment Group, is one example. The project, inspired by Boeri's Bosco Verticale project in Milan (2014), will be the first Vertical Forest built in Asia when it is completed in 2018.

Two plant-clad towers (the tallest 200 meters high) form the centerpiece of the 6,000-squaremeter site that contains 600 tall trees and 500 medium sized trees (23 local species) as well as 2,500 cascading plants and shrubs. Aside from regenerating local biodiversity, the Vertical Forest will provide about 25 tons of CO2 absorption each year and about 60 kg of oxygen per day.

Inbuilt bioclimatic features help reduce energy and water consumption. When American architecture firm Perkins & Will designed the Shanghai Natural History Museum they saved 15% on energy consumption compared to a standard design
museum by including automated windows and skylights to naturally ventilate public areas and installing a geothermal heat pump which reduced heating needs by a staggering 86.2%.

On a more modest scale, a rundown cave house in Weinan, Shaanxi province, was renovated by architect Shi Yang of hyperSity who used the energy-efficient elements of traditional cave design (warm in winter, cool in summer) as the basis for his redesign. Shi preserved the existing arched walls and used rammed earth (mixing local clay and sand) for construction, redesigning the interior as a series of courtyard spaces and punching a circular glass light well in the northernmost area for additional natural light and ventilation. His use of local materials meant the modernized home integrated well into the locale.
Sustainable design was also the starting point for Beijing architectural firm OPEN's new modular building system HEX-SYS. The award-winning project – a prototype of which was recently built in Guangzhou for developer Vanke – is composed of hexagonal units which can be disassembled and re-configured according to different site and programmatic needs. Light, industrialized, flexible, energy-efficient, and reusable, HEX-SYS comes in three different unit types, each sitting lightly on the ground. A central column supports the funnel-shaped roof and collects rainwater at the same time.

Birdlife is also on China's eco radar. Australian landscape architects McGregor Coxall are working on a 'bird airport' scheme, a 60-hectare wetland sanctuary in the northern city of Tianjin. The Lingang Eco Park project will transform a landfill site into an urban forest along the East Asian-Australasian flyway, where 50 million birds make the return journey from the Arctic Circle to Australia and New Zealand. Three different water habitats, a hi-tech research center, and a renewable energy system to move recycled and harvested rainwater, will give birds a place to rest and breed – and provide new green lungs for Tianjin city.

CatchOn

CatchOn is an independent brand communications consultancy with offices in Hong Kong, Shanghai, and Beijing. Specializing in hospitality, travel, and design, CatchOn has been making its mark in China for a decade. To celebrate CatchOn's tenth anniversary in China, they have consulted the innovators and trailblazers, the movers and mavericks to identify the people and trends who are shaping the future of China.
We are happy to share with you one of the strong insights they noticed about sustainability.

Download the full report "10+10 Made in China"

www.catchonco.com
DESIGNED BY CHINA
wang i chao
Adulthood is never quite what anyone expects it to be. Our modern lives are full of responsibilities, pressures and disappointments that drag our imagination down, burying it in a place never to be found again. Childhood was different. Our imagination could take us anywhere if we wanted it to. It was all we needed. But it turns out that in adulthood we still need our imagination, and if we can't find it, we'll need someone who can take us there.

Wang I Chao, Taiwanese industrial designer and illustrator based in New York City is an artist who has an uncanny ability to reunite people with their long last imaginations. His whimsically designed toys and stirring artwork transport viewers back to a time when summers lasted forever in a sprawling, innocent world. I Chao's character abstraction technique pulls viewers in with something that looks different but at the same time feels familiar.

In describing his method, I Chao states "Character abstraction is the way I refine and extract the essences of things and transfer them into design elements." He feels there are many possibilities and imaginations hidden in character abstractions. I Chao's ability to uncover these secrets and sublimate them into beautiful pieces of art is a necessary endeavor that diverts us away from the cyclical thoughts that rule our mind. Every interaction with one of his toys offers a unique experience.
His work achieves this quality because it lets the viewer interact with the art on personal level. In his own words, I Chao feels that his art and toys provide "a space that allows people to think, breathe and imagine, instead of forcing viewers to accept everything from the designer's intention." He feels that these character abstractions only leaves the essentials, and states that this lets the viewer focus on the essence without distraction

I Chao is inspired by a variety of influences, including Japanese Zen culture, Hayao Miyazakiand French novella "The Little Prince". All of this has had an enormous impact on his life, and his successful attempts to pay this forward have given the world pieces of art that are truly remarkable.

Stephany Zoo
Stephany Zoo creates fire, not flash.  As cofounder of Bundshop.com, the first ecommerce portal to bring emerging, independent designers from China, Stephany heralds China's upcoming creative revolution. She will share with us selected posts on  what's happening in China.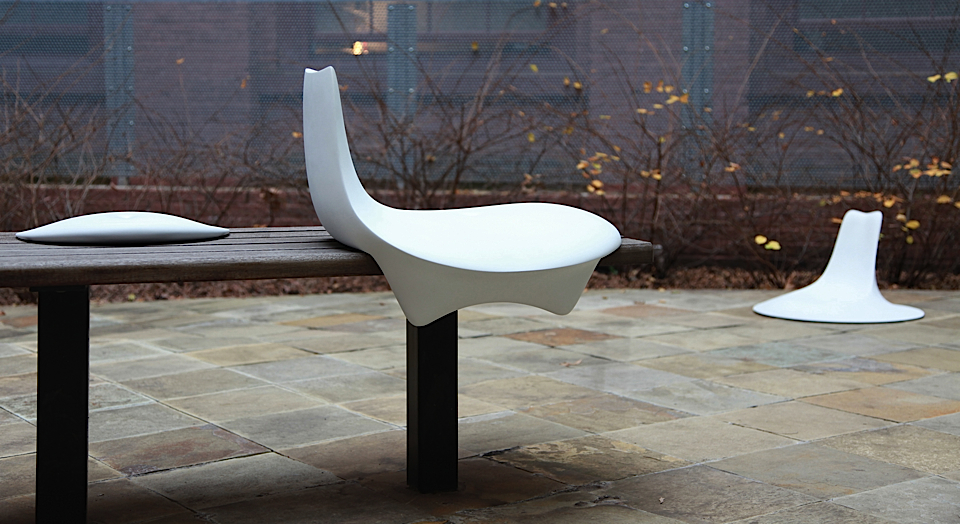 DESIGNED BY CHINA
exception de mixmind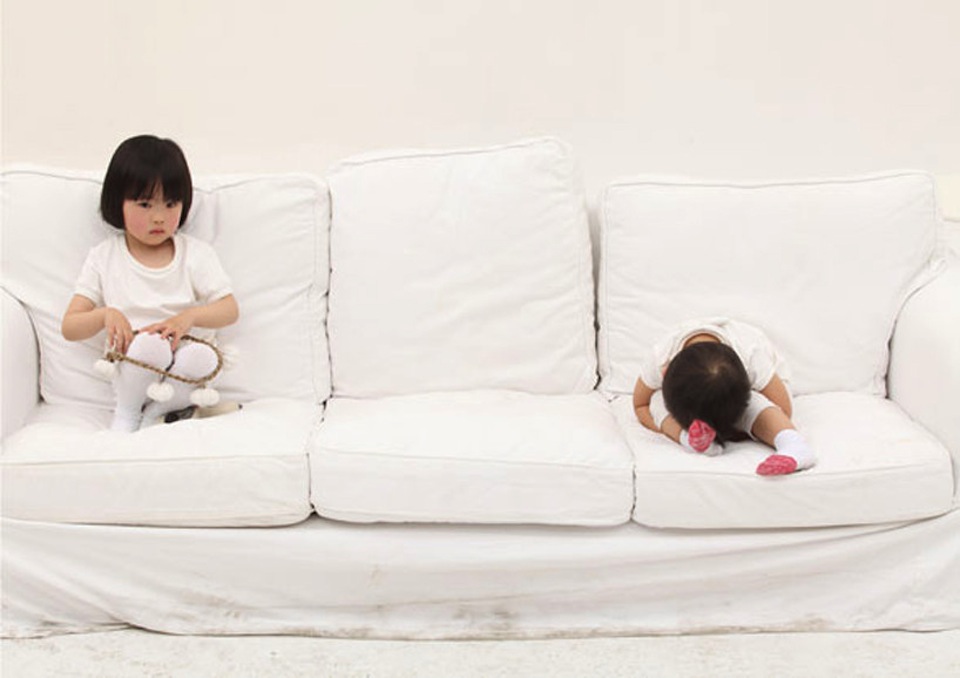 Stephany Zoo creates fire, not flash.  As cofounder of Bundshop.com, the first ecommerce portal to bring emerging, independent designers from China, Stephany heralds China's upcoming creative revolution. She will share with us every month selected posts on  what's happening in China.
The popularity of Exception De Mixmind has rocketed after Peng Liyuan, the First Lady of China, debuted one of the brand's double-breasted black trench coats. Even before, Exception de Mixmind and the work of Ma Ke has set itself apart within the Chinese fashion industry for it's both its artistic and sustainable visions.
The organically inspired work of Ma Ke, is an exercise in the power of poetry and heritage.  As the head designer of the two Guangzhou based fashion houses, Ma Ke has distinguished herself using simple but interesting silhouettes in her design, and unequivocally socially responsible practices. Her first brand, Exception de Mixmind, who recently celebrated it's 16th anniversary, has been celebrated for helping preserve tradition by using traditional dying, weaving and embroidery techniques by the Dong People of Southern China. The production of her haute couture line, Wuyong, found in 2006,  is completely done in a workshop in Zhuhai, from spinning, weaving, dying and sewing, using Chinese loom technology dating back into the 19th century. Through her brand, Ma Ke is lauded by for conscientious efforts to preserve both traditions and the environment.
Each Exception De Mixmind piece begins as a conventional, comfortable piece made from organic materials, but by the time Ma Ke is done transforming it, it becomes an innovative paradigm of Chinese design.
From asymmetrical necklines, to exaggerated hoods, each piece is meant to be unique, without being conspicuous. Understated but funky, these silhouettes have gained popularity among the trendy and traditional alike through China, through over 100 stores.
Wuyong, which literally means useless, debuted in Paris Fashion Week in 2007, as the second Chinese brand to show on Paris Fashion Week. Her shows are distinctive for their absence of a runway, and incorporating certain elements of performance art. Rather than invitation only, she opened up her debut to the public outside, showcasing modern dancers, martial artists and tai-chi masters for models.
For both brands, the attention to detail, from the stitching their most basic pieces, to the finishing effects on their photos campaigns is done with such precision, rarely seen in Chinese brands. Ma Ke, who's subtley has stolen hearts of both Chinese and Western consumers alike, will undoubtedly spearhead China's domestic fashion brands.
Stephany Zoo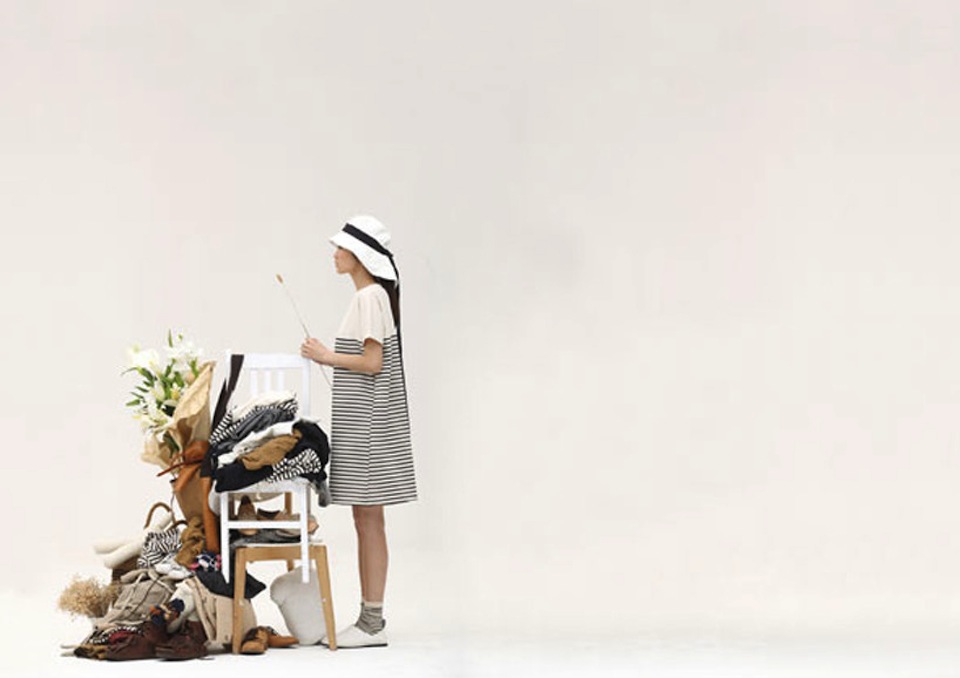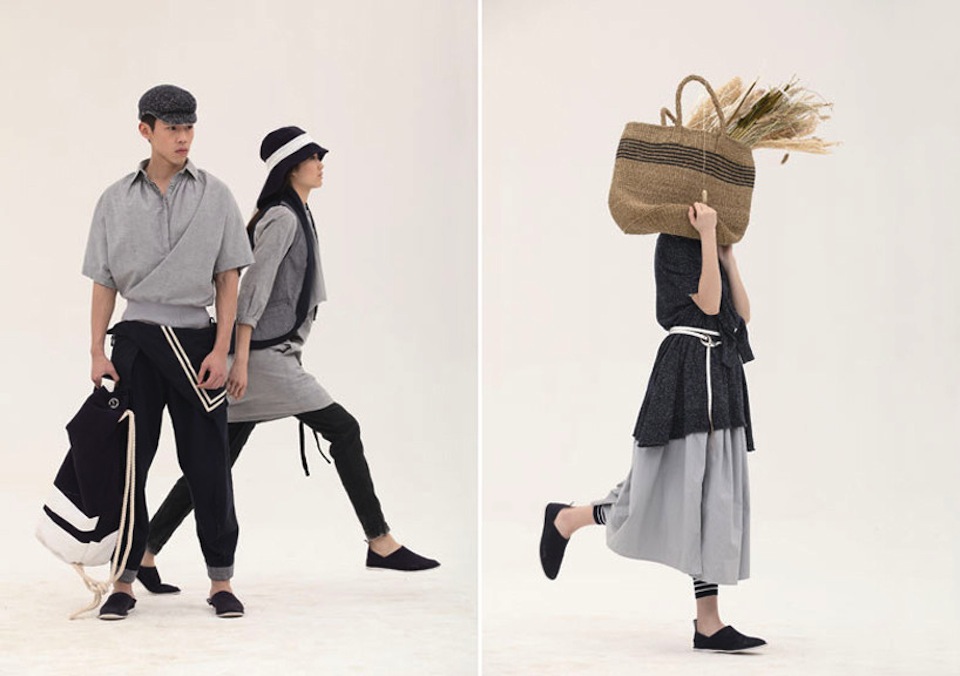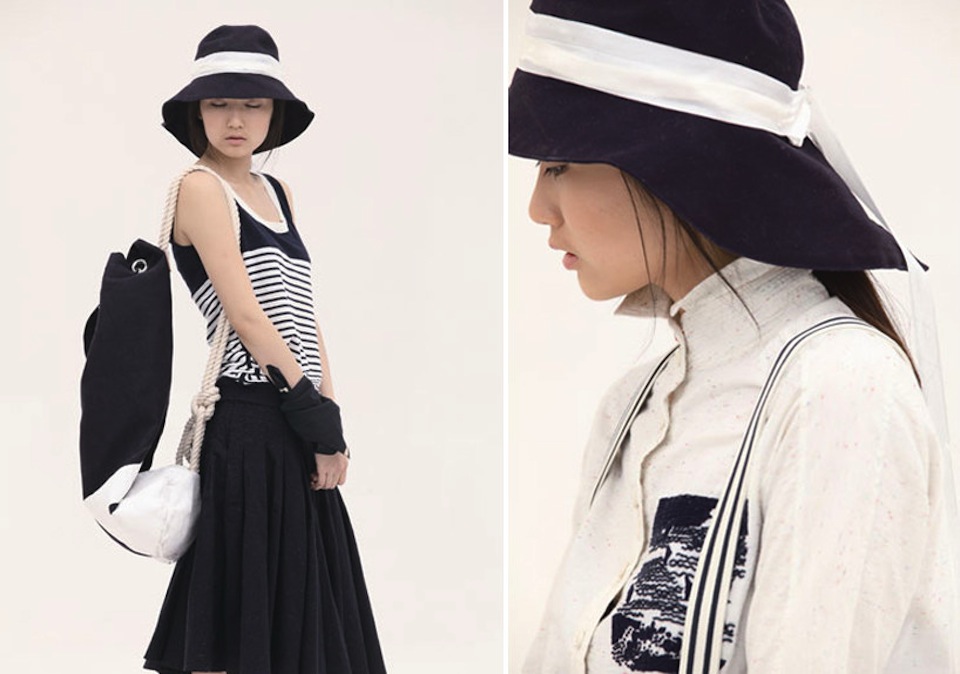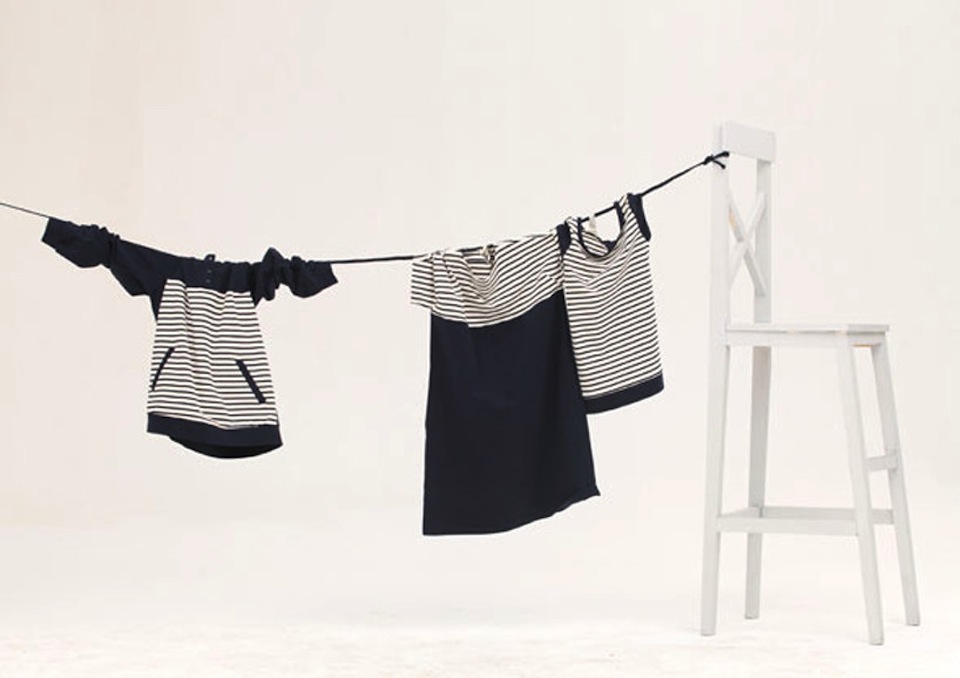 DESIGNED BY CHINA
carl liu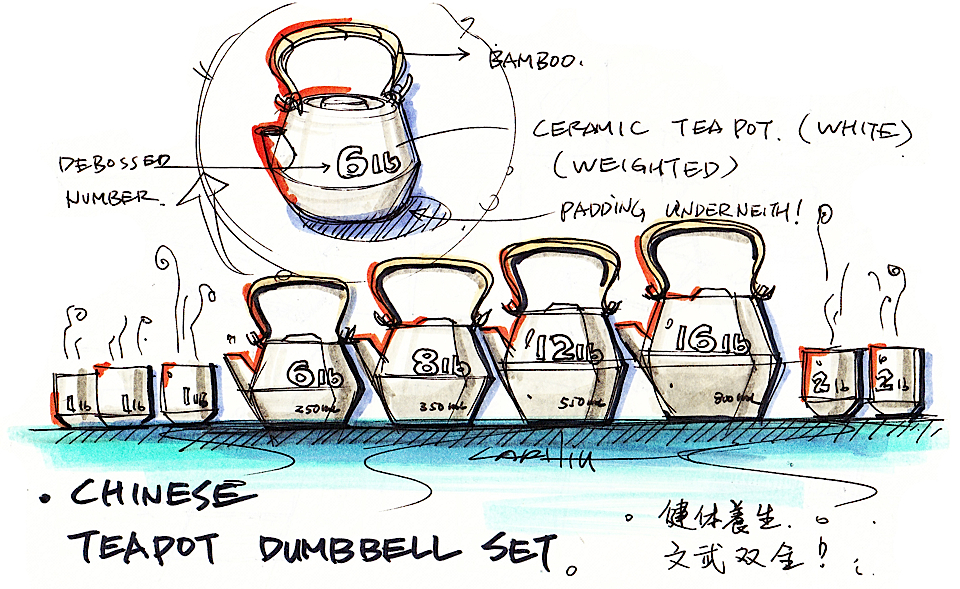 Stephany Zoo creates fire, not flash.  As cofounder of Bundshop.com, the first ecommerce portal to bring emerging, independent designers from China, Stephany heralds China's upcoming creative revolution. She will share with us every month selected posts on  what's happening in China.
"Good design is not just making beautiful things. Good design is having a feel about what's missing, what solutions consumers are looking for. It's not market research, it's not quantitative. It's instinct and taste, " according to Carl Liu, one of China's emerging design wunderkind, the creative director of world renowned Idea Dao and his own design brand, Newtive Creations.
"I aim for stand-alone quality. Timelessness. The value of an object is independent of the brand or designer. It exists only for its utility and superior quality," Carl explains. "What inspires me to design are problems. It's when I need a product, and I can't find the right solution, that's when I start designing."
This is why Carl thought it was so critical to establish his own brand though production is an extremely challenging field for an independent designer. Particularly in China, rampant with copycats, developing sales and distribution channels can be a risky undertaking.  Carl has persevered and in the past four years has worked with manufacturers to make his dream a reality, and placed his products in several boutiques in China.
"Some designer aim to have the biggest brands in the world. I just want to create truly timeless, quality products," says Carl, "It's a never-ending learning process. If you asked me now what I've made that I can call truly timeless, I would have no answer for you. Because if I did, that would mean I've stopped learning. Design takes time. Everyone today is in a rush. But good design cannot be rushed. It takes patience, learning." Carl has been designing products for more than seventeen years, and to him, the journey is just beginning.
One of his latest design is inspired by the Ming Chair considered as one of the most enduring and significant craft achievements during the Ming dynasty. Since it was originally a formal wood chair for the living room, Carl Liu wanted to reinterpret the design as completely opposite it's previous incarnation. Contrary to it's original dynastic design, the Mingnimum Chair constructed using stainless steel and minimum geometry, but the distinctive characteristic of the wrap around arm is preserved.
Stephany Zoo
DESIGNED BY CHINA
sansa by david jia
Stephany Zoo creates fire, not flash.  As cofounder of Bundshop.com, the first ecommerce portal to bring emerging, independent designers from China, Stephany heralds China's upcoming creative revolution. She will share with us every month selected posts on  what's happening in China.
An audacious blend of entrepreneurial zeal and Chinese artistry, David Jia is fast driving Sansa to become one of China's foremost design lifestyle brands. He began training from age 3 to be a Chinese painting master. But when he was 17, a chance meeting with Liu Guanzhong, the first man to bring product design influence from Germany to China, changed everything.  "I knew fate had found me, and for the next twenty years, I devoted myself to design," says David.
It was a tiny toothpick case that ignited the founding of Sansa. The idea of ShangShang Toothpick was to reflect the tradition of stick-selecting at Buddhist temples, where one pulls a "fortune stick" from a barrel to predict future luck. Thus, each toothpick represents pulling out a little bit of luck.David and his design team's meticulous attention to a fully consistent customer experience extended to the toothpicks themselves.  "We were concerned about current toothpicks discarded with leftover food, and being eaten by wild animals-- there have been cases of animals dying from toothpick puncturing internal organs. So we designed our own toothpicks, all biodegradable," explained Guo Heng, cofounder of Sansa. At the World Design Congress 2009 Beijing, David Jia's Toothpick case was so well-received that he decided the creation of an original Chinese design brand : Sansa.
Sansa was inspired by David's dream not to cater to the disposable materialism of today's Chinese consumer, but rather to reflect what he believes the Chinese should aspire to be. To David, China's future lies in its ability embrace its artistic and philosophical roots while integrating the modern design practices of the Western world.
"Think of the way the West depicts dragons. They have wings. Angels. They also have wings. In China, neither our dragons nor our spirits have wings. The Western aesthetic focuses on rationality and functionality, but the Chinese aesthetic emphasizes internal beauty and deeply intuitive spirituality. A dragon does not need wings to fly--  it just needs to know that the ability to fly is inherent to its existence." This uniquely Chinese aesthetic influences each of Sansa's designs. Its Tao of Incense collection seeks to revitalize the ancient Chinese art of incense lighting with modern interpretations.
Made in China conjures up images of factories and copycat products. "But I'm not concerned about copying," says David, "It's just a phase. Japan, Korea, all went through the same thing. You see, a child learns to speak by mimicking adults. It's perfectly natural. But what's not natural is when a sixteen-year-old is still copying the way adults speak." To David, China has reached the peak of copying.This is a critical time for the transition from Made in China to Design by China: "Designers must not be afraid of being copied. It's only be nonstop innovation and creativity that we can push the boundaries and transition from copying to true originality."
What will be the defining characteristic of the new Made in China? "Just as Made in Italy represents artistry and passion, Made in Germany represents meticulous attention to detail, and Made in Japan represents minimalism and cutting-edge technology, Made in China has its own characteristics too. The difficulty is that Made in China has not yet found its identity. To me, the identity of Chinese Design is warmth and all-encompassing," David explains, describing the more than fifty ethnic groups of China and the diversity and inclusiveness of the country's collective culture.
Stephany Zoo