positive thinking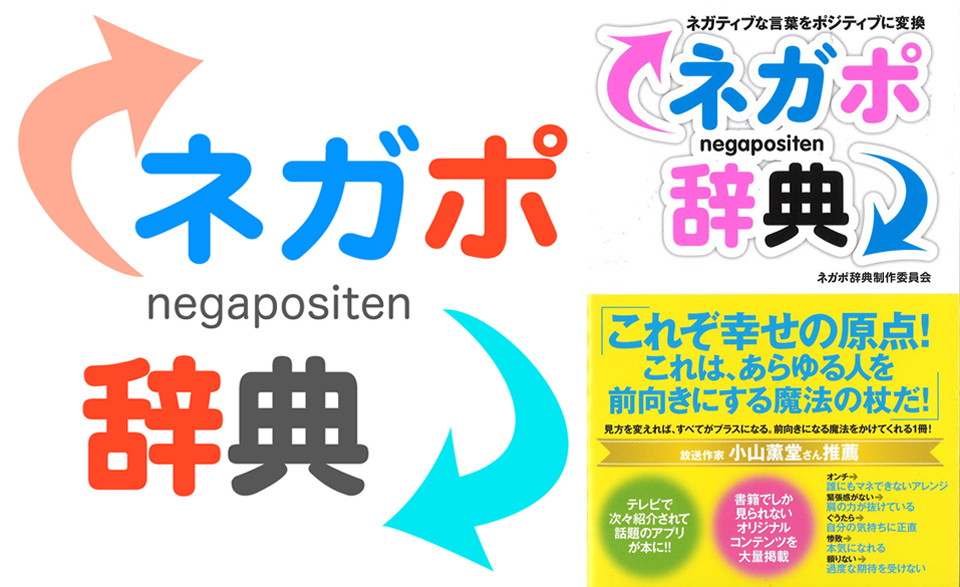 One of the significant and singular talents that we have as human beings is positive thinking. Even under difficult circumstances, we try to recover from it, and try to make it better using all knowledge and experiences.
Recently, one application of positive thinking called "nega-po apli" (negative-positive application) becomes popular in Japan. This application has been designed by 3 high school students and won the 3rd prize in the "design competition for all high school students" this year and now it is released as free download dictionary application and also published as a paper dictionary.
What is interesting is that they have not "designed" exactly opposite meaning of a negative word.
For example, if you want to mention someone who is "gloomy", this dictionary changes this negative word into "settled".
"he is gloomy"= negative
"he is settled"= positive
"this shop has bad taste, doesn't it?"= negative
"this shop has a unique world!"= positive
The negative words cause conflict and also make people's feeling down but we tend to use negative words. This application, however tries to let people stop the negative way of thinking and make us realize how we can think positively.
We see negative news and report on TV and we feel like staying a dark tunnel forever but we come closer to the end and start to see the new light and at the same time, we definitely have learned how we can create the "positive".
Kaori Ieyasu