trends report -2- #milan2012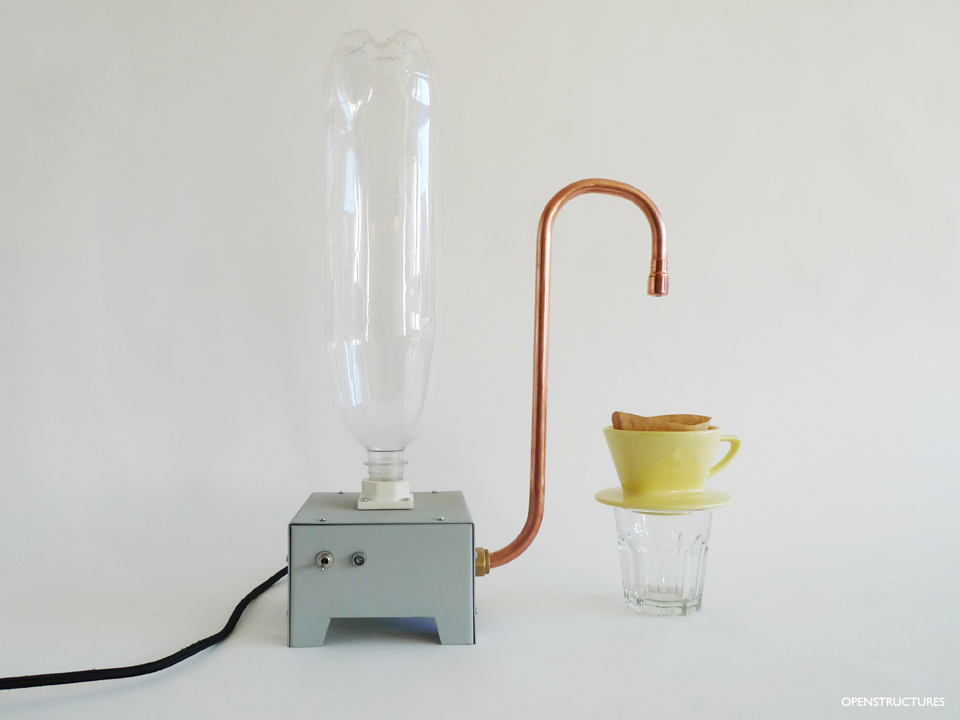 MACHINE PROUD. Some designers are collaborating with their machines, inviting them into the design process and proudly telling their story.  The revival of industrial production is burgeoning.
Tom Dixon appropriately chose the Museum of Science & Technology as the venue to show his work, including TRUMPH's enormous machine performing live for the public and cutting out his designs. Other designers used wheels, spokes, nuts and bolts to create production-line settings, demonstrating live like scientists growing new matter.  Innovative form-shaping techniques included the use of magnets by Jólan van den Wiel in his 'Gravity Stool'.
Research by Anaëlle Madec – Text by Philip Fimmano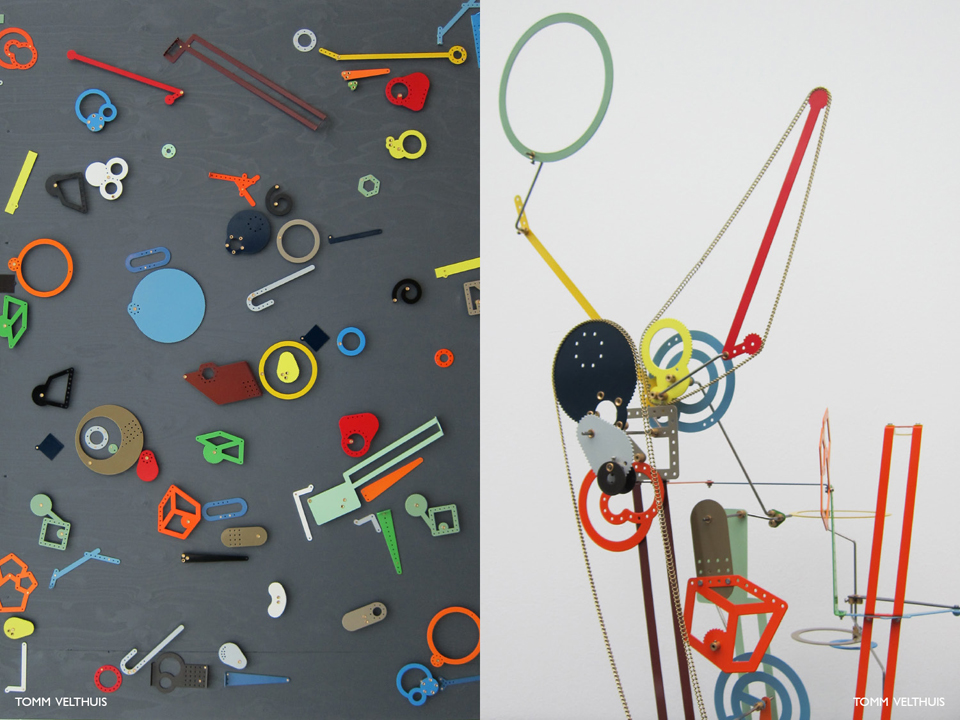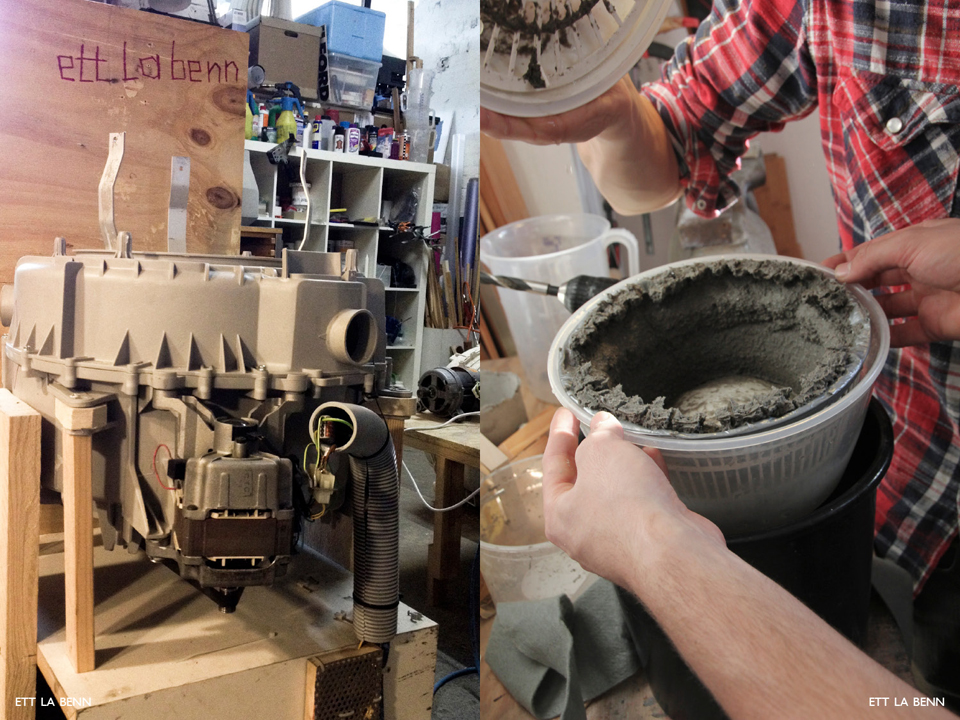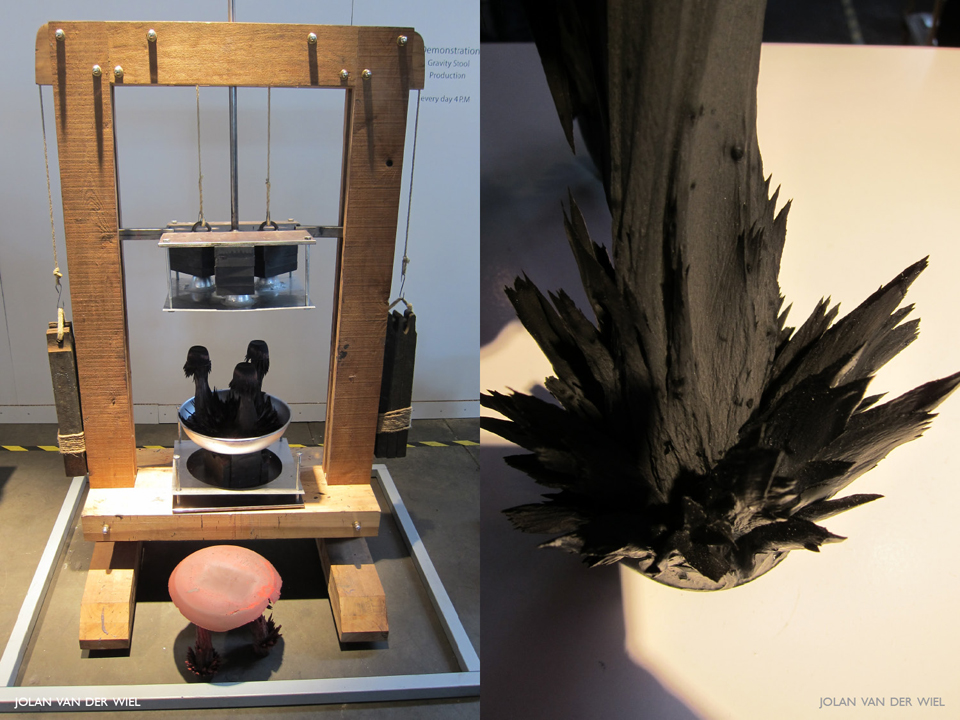 KNIT & WEAVE. We live at a time defined by connectivity and networking, and this is reflected by the importance of knitting and weaving techniques influencing the design scene. Interwoven into the fabric of the object, these items evoke a sense of warmness and the handmade, even when produced on a serial level.
Lara Knutson incorporates glass particles into her fibres when knitting her vases and recipients, giving her work an iridescent quality when light shines upon it. Kwangho Lee continues to masterfully knit objects, and this year unveiled two halves of a chair in different materials, one of which is made of leather strands partly dipped in an electric blue coating. Peter Marigold incorporated knit fibres into a monumental wooden work he produced with the Hinoki-Kogei furniture company for the Japan Creative exhibit.
Weaving was also an important trend yet again in Milan, presented by Éléanore Nalet working in textile for Ligne Roset, Siren Elise Wilhelmsen working in felt, and Lukas Dahlén working in wood.
Research by Anaëlle Madec – Text by Philip Fimmano