trends report -1- #milan2012
Despite 2012 being a year where the usual Salone stand-out moments were rare and far between, many new products and concepts formulate a fresh picture about where design is headed: life is in the details.
Trend Tablet takes a look at the different trends that emerged this year in Milan, the many sums of which make an interesting whole.
Research by Anaëlle Madec – Text by Philip Fimmano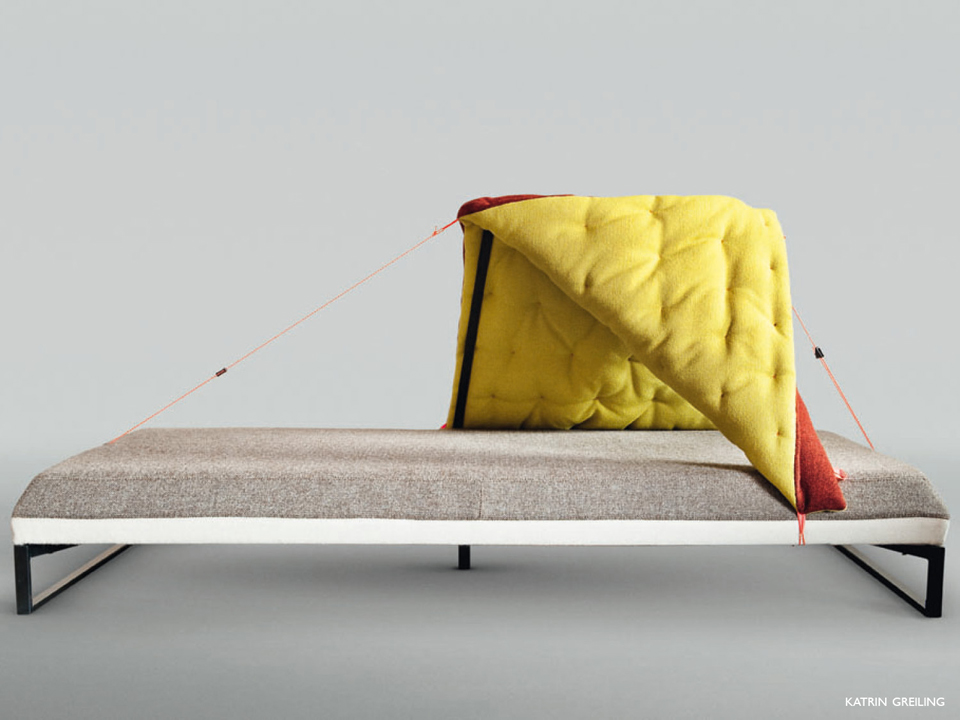 TAKING SHELTER A nomadic current is influencing lifestyle, ignited by people's free and wireless existence, but also nourished by the revival of outdoor sports, utilitarian fashions and luxury camping.
Katrin Greiling's daybed that uses a quilt for shelter was shown at Kvadrat; the Danish weaver invited contemporary designers to celebrate their most famous textile, 'Hallingdal 65' by Nanna Ditzel.Also featured were Marti Guixé who buffered his sofa with upholstered walls, Jonah Takagi who created a canapé over a daybed, and Mermelada Studio who made a funky textile tepee.
At Wallpaper's 'Handmade' exhibition, Louis Vuitton stayed true to its travel roots, unveiling a luxurious tent fit for the most elegant of nomads.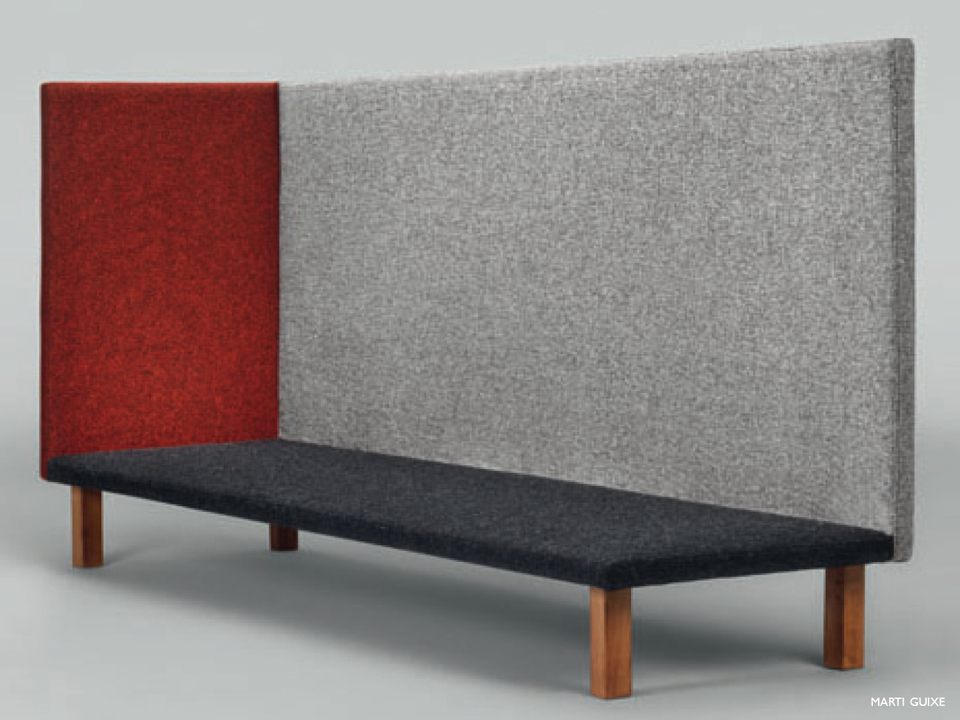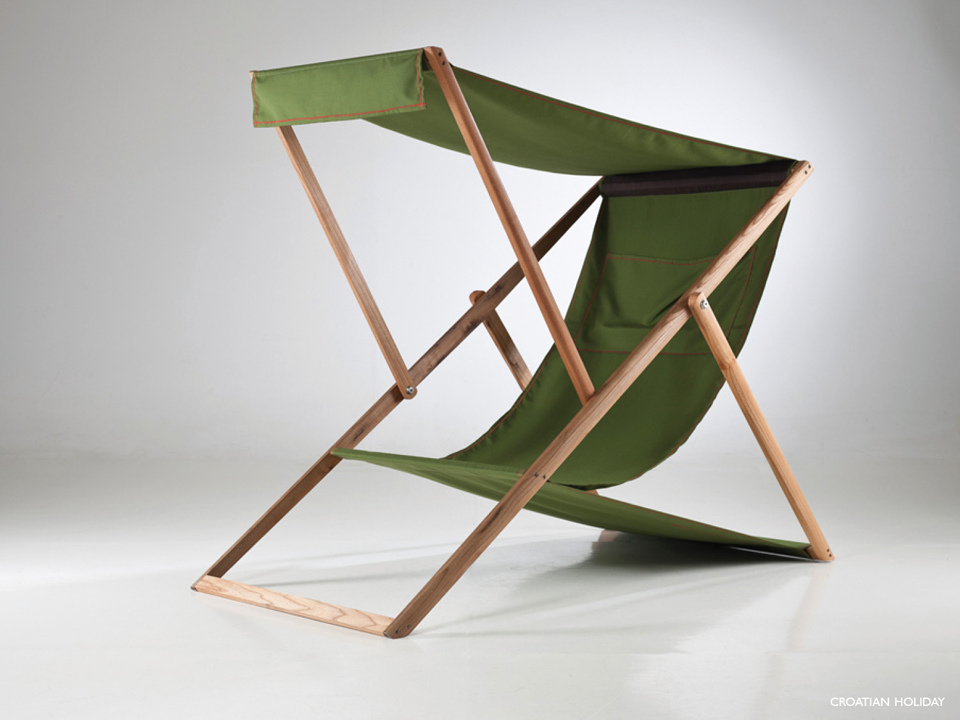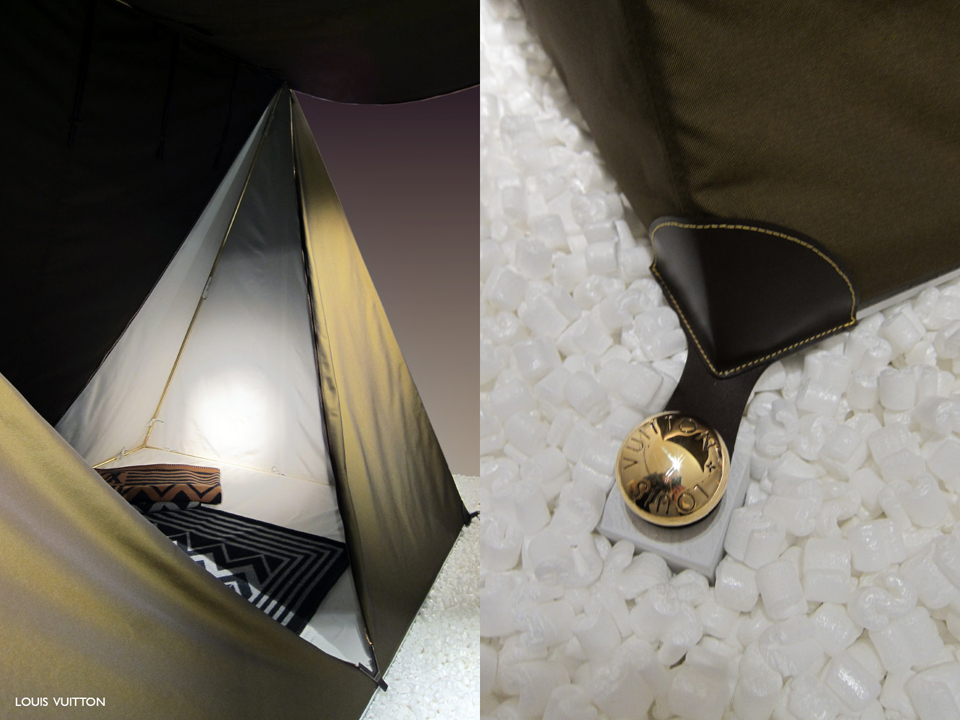 TRANSFORMING MATERIALS The sustainable idea of recycling has become ingrained in the work of today's designers; but also an ethos that consumers everywhere respond to. As the movement matures, designers seem to be interested in investigating new tactilities and surfaces, researching how to transform materials and reincarnate them several times.
The use of paper and pulp continues to entice: this year, Ontwerpduo launched a small versatile shelving unit made of paper planks and Studio Pinwu created frothy furniture and an elegant conic lampshade. Concrete's aspects were represented in pulp by many designers, including ett la benn in their 'Spin Making' still life series.
Jo Meesters encrusted seeds into his earthy recipients, allowing them to sprout like magic beans over time; poetically incorporating nature into the design process. Used coffee powder was converted into spiritual domes, pressed out by Raul Lauri and revealing the beautiful strata of its layers. Human hair too became a material to study, as mixed with glycerine and sodium sulphate by Thomas Vailly and rolled into a cup, jug, mirror and lamp.