back home #milan2012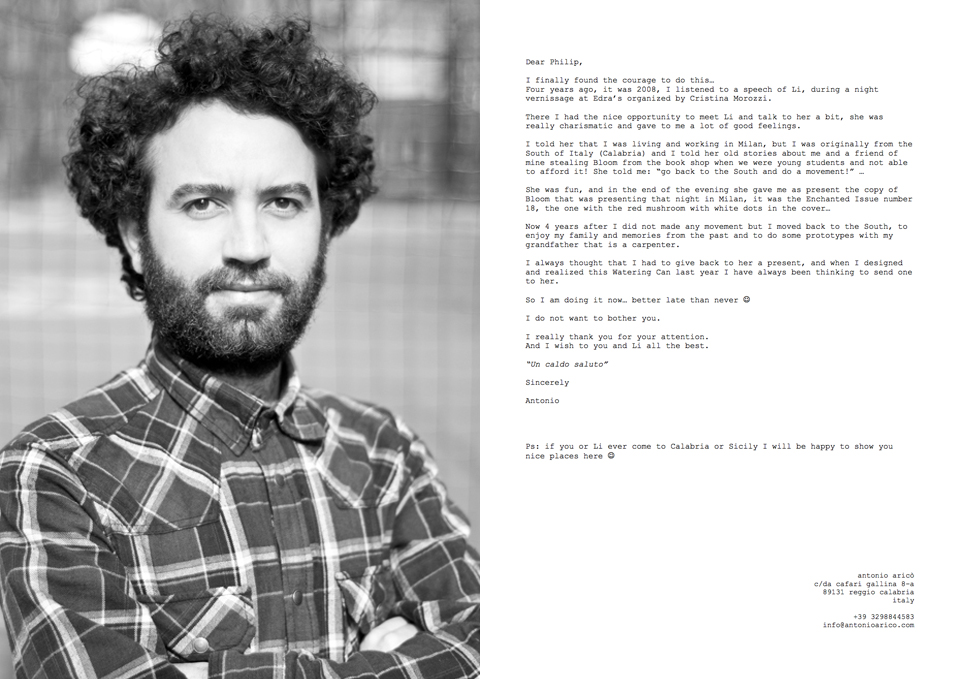 After studying in Milan and abroad, Antonio Aricò began his career at Deepdesign creating concepts for Barilla, Nivea, Lavazza and Skitch; yet this friendly and cheerful designer found that a certain fulfilling element was missing in his life. Following a chance meeting with Lidewij Edelkoort in 2008, he was inspired to follow his intuition and return to his southern Calabrian roots, spending time with his grandfather Saverio Zaminga to learn the art of furniture making and rediscover his identity, taking the appropriate time needed to develop an interesting collection that was shown in Ventura Lambrate during 2012's Salone Internazionale del Mobile.
The 'Back Home' collection includes benches, chairs and side tables made from wenge wood and beech, which the designer has dressed in various stains and wax finishes. Their rounded simplicity is dry yet humorous; in their lighthearted originality and generosity, they bring a fresh perspective to an otherwise saturated chair market.
Also on offer are a bookshelf unit and desk, unique lamp propositions, accessories and the 'Welcome Tree Carpet', a textile rug which gives plants the opportunity to become the centre of attention by incorporating a niche into its weave.
Created with passion and savoir-faire, Aricò's furniture is an inviting, casual and unpretentious rendition of contemporary artisan woodworking. As if nurtured by the 'Watering Kettle Can' that Aricò developed in 2011, his new work is the blossoming growth after a lengthy gestation period in which the designer has successfully merged his authenticity with a love for materials and nature; translating the handmade into a slick and stylish family of products. Aricò hasn't started a movement yet, but his is definitely part of one.
Text by Philip Fimmano