SHOPPING
Rentez-Vous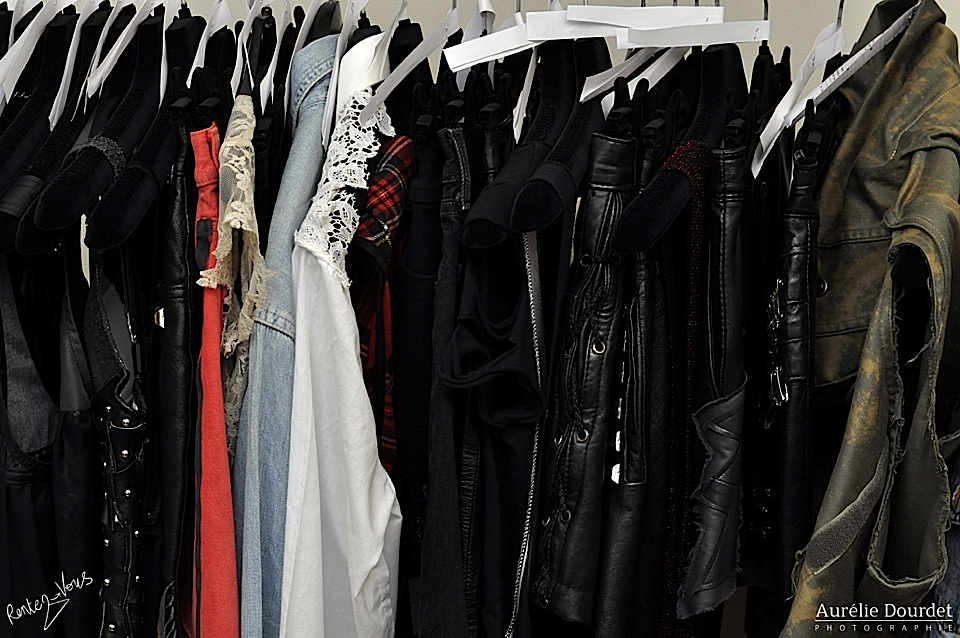 The everlasting fashion dilemma still exists today: our wardrobes are full of clothes and we never have anything to wear! For most of us - girls-, our wallet can't follow our desires and we are often frustrated while so many of our still very nice clothes go to waste in our closets. Instead of over-consuming, why not share our clothing and spread the joy around?
A new system called Rentez-Vous may help to solve our communal fashion problem by proposing an innovative concept. Mixing "rent" and "rendezvous," the idea behind Rentez-Vous is to connect people through their closets. Meetings are organized in which participants can rent out their own clothes and rent out items from another. The goal is to offer a unique shopping experience and a more accessible and collaborative fashion, also involving emerging designers to get their creations on the street.
As we are more accustomed to the growing 'share economy,' promoted by innovative ideas like those of Fiona Disegni who is the mind behind Rentez-Vous,  renting clothes becomes a usual and exciting alternative to buying. A sustainable and community-oriented shopping experience!
Now only in Paris, Rentez-Vous will launch in London this Friday, November 23.
So join the movement and spread the word!
More Details + Register on Facebook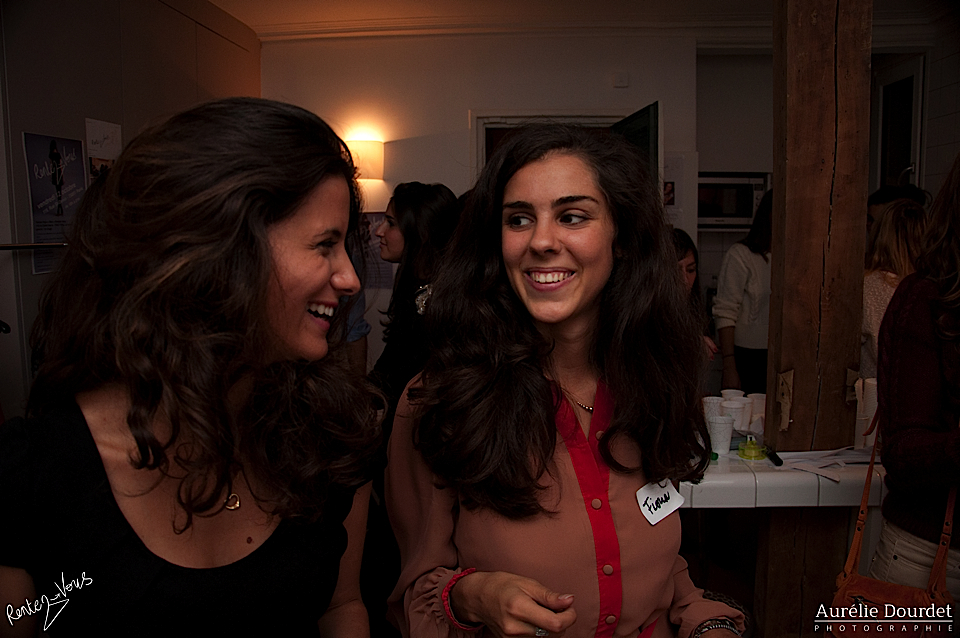 SHOPPING
l'exception
L'Exception is more than a concept store online: it's a collective project, a new way to shop, to see and deal with consumers and designers !
L'Exception's team was getting bored of wearing widespread brands' clothing.They decided to look for something real behind the act of shopping. They wanted to know the people who make products, find someone human behind a jacket or a pair of shoes. Everybody has a story, a dream, what's yours ?
They introduce their "coup de coeur": only the best pieces from designers and free brands, working like artisans. The kind of people that take care of the quality of design and choose carefully the matters for the best final products.
On their website, l'Exception's team publish personal interviews of each designers and make "magazines"  with nice photos and videos to tell us the story behind the product. You can also discover the selection of beautiful books and magazines, made by the parisian reference bookshop 0fr.
A real fresh wind is blowing so, take your time to enjoy your shopping!
Caroline Aufort
SHOPPING
reinventing retail for the 21st century
most brand and shop concepts today date back a long time, and are sometimes as old as a century or more. many important department stores in the world will soon have major anniversaries celebrating between 100 and 150 years of business. several couture and luxury brands were established in the early years of the 20th century, and many important ready-to-wear brands go back to the 60s and 70s. designer brands with vertically integrated production and retailing emerged fully in the 80s and are still thriving today. the revisiting of couture and luxury houses, as invented by karl lagerfeld for chanel in the 80s, has seen a general facelift of the category over recent decades. the swinging 60s brought us the boutique; the 70s, the high street stores; the 80s, the globalisation of branding emporiums; the 90s, the invention of the concept store; and the turn of the century, the even cooler online shopping.
so far this century doesn't yet have its own shopping innovation and environment. the fashion industries keep delivering drops until we shop, and against all odds, the status quo of retail seems to project business as usual far into our future...
indeed, the outer shell of shops has changed, with landmark architecture branding the luxury houses, and recently even certain volume chain stores, bringing high and low even closer than ever. however, the inner mood and mentality of shops has not yet been reinvented, and is in need of creative and conceptual thinking.
mood marketing will replace all other research disciplines trying to rekindle and improve the relationship with consumers in the future, and therefore will require very different store environments and shopping mentalities. shopping will need to become a trip within our inner selves to satisfy our complex needs and wishes, and therefore needs to be addressed in a truly innovative manner, to reach the consumer on another, more private level.
 imagination, improvisation, intelligence and humour are needed to redefine the shopping experiences of tomorrow. to engage in a new dialogue with our clients, to anticipate their every wish, to service their every whim, to satisfy their hidden desires.
to bring them together in a social space.
for fibre and textile manufacturers, retail is the end of the road, yet this time around it will be the beginning. therefore this trend forecast is announcing new ways to shop, better ways to serve, creative ways to install and original environments in which to retail.
lending space to the inner human, making room for intimate well-being, building up a greener society and travelling to a future mentality, as if streaming in a physical way.
this means that the role of designer and product developer becomes more complex and more amusing. textile, fragrance, flowers, candles, books, food and design all get together to communicate. one needs to give form and content to a collection, to edit and script the proposal, to design the interior, to direct the movie, to research the music, to invent services, to customise products, to co-create merchandise, to host special events and to psychoanalyse the public.
this imaginary pop-up department store is designed to let us dream of different, more courageous and engaging concepts, of another era in store design and packaging, of a consumer-driven environment full of life and wonder.
of a period to enjoy.
_lidewij edelkoort
10 – 11 – 10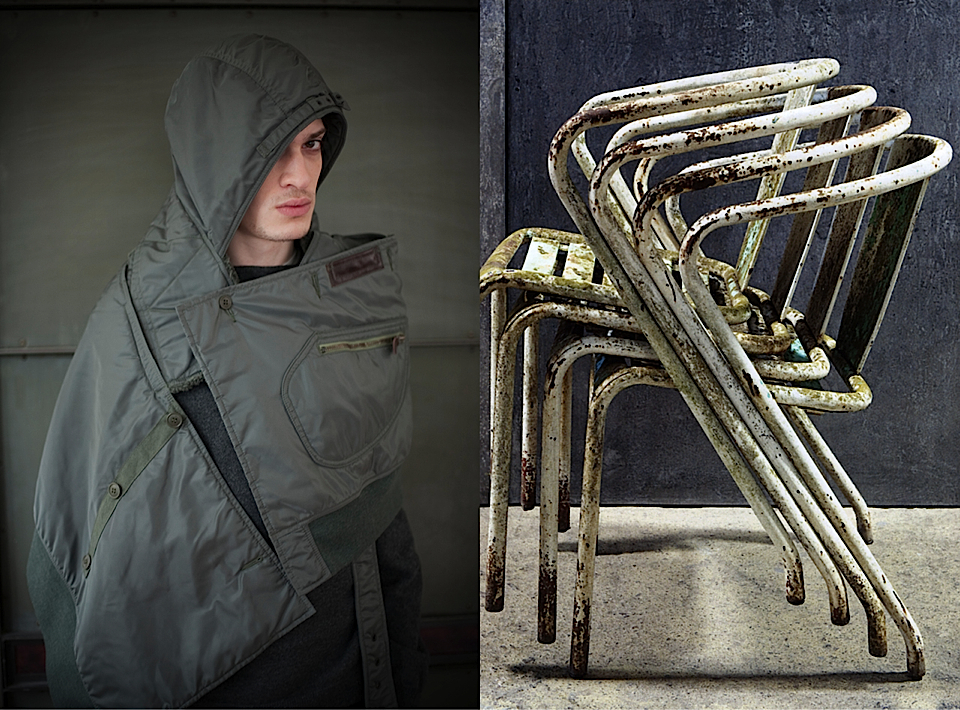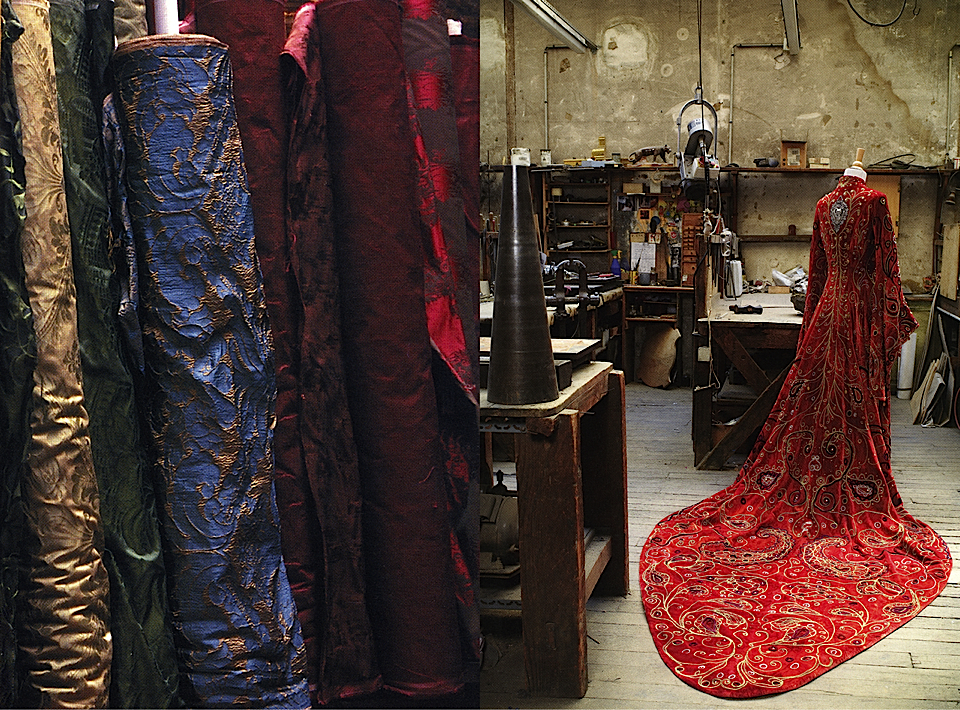 design frank sorbier, photo by patrick gries
SHOPPING
rethinking retail
Lidewij Edelkoort has forecast that brands will need to rethink retail in 2012 if they want to recover from what has become the worst economic downturn in living memory. Outdated formulas and old-fashioned formats will be replaced by anticipated service, innovative store experiences and edited online retailing: "Shopping will need to become a trip within our inner selves to satisfy our complex needs and wishes and therefore needs to be addressed in a truly innovative manner, to reach the consumer on another, more private level. Imagination, improvisation, intelligence and humour are needed to redefine the shopping experiences of tomorrow".
The National Retail Federation (NRF) sought to do precisely that at its Annual Convention & Expo in New York (January 15-18, 2012): to engage and involve the consumer to redefine retail's new rules. Logistics and technology companies offered smarter ideas at their stands, while Bill Clinton brought an inspired perspective as keynote speaker. Emmanuelle Linard and Philip Fimmano visited the fair and saw how new advancements will soon allow shoppers to use their hands to become free and fluid.
Cisco's new StyleMe interface is ready for the market, soon to be trailed at John Lewis' department stores in the UK. This virtual dressing room allows customers (or "guests" as they are now called) to try on many different garments within a short amount of time.Through movement recognition technology, hand gestures in space allow guests to browse for items themselves or receive suggestions to combine, colour and customise their look.
Guests can then share photos with their friends, search stock in other stores and of course, try the garments on in real life.
Datalogic is a company that develops Point Of Sale tools such as scanners, computers and payment processors, before reselling these products through technology partners such as IBM. Its new and innovative supermarket belt (a concept still currently being finalised) will offer customers who accept self-service a speedier check-out experience.
Leaving the barcode behind, products will be image-recognized by the scanner at a very rapid pace, entirely paid for by the time the customer has finished packing. Though impersonal, this fun-to-use tool will turn the check-out into one fluid movement.
SHOPPING
black
black is dominating fashion design since the japanese designers came to europe in the middle of the affluent eighties with a message of doom and disaster expressed with distressed textiles. at the same time the punk movement sang the no future message dressed in other, equally distressed textiles and leathers. holes and safety pins professed the difficult future.
then black became the norm, the only way to be and to dress. the streetscape looked like a murder of ravens or a flock of black sheep all walking in the same black and bleak direction. at that time the fashion crowd looked as if it just stepped out of a huge chinese ink pot.ever since black has established itself as the number one fashion colour raking in the benefits.
going back in time, black became the symbol of a certain bourgeoisie with the revival of the universal little black dress, going out of its realm fashion embraced a hell's angels aesthetic and going on as usual the left bank sense of style initiated in the time existentialism and fimed by the nouvelle vague continued to seduce asian and french women.
the french couture and luxury industries do trust black. black has become our best friend and alley, the colour we can trust and rely on. no longer just a colour black has become our armour, shielding us from the hostile outside world. black has become our mental burka hiding our inner selves and making us all equal to the world.high end or low end does not longer matter, black is ironing out all flaws and differences in the eyes of the world. this all black store is dedicated to the armour of black in the symbolic and aesthetic sense of the word. in a world of ever more aggression, pollution, threads and abuse the carapace of heavier weaves in black is able to give us the strength and attitude to fight and survive. for some consumers black becomes a way of eccentric expression able to blend all brands. the fabrics are all double weaves, quilts and piques in wool and silk and skin to create heavier weights and interesting surfaces able to capture the light in order to make black come alive.  lidewij edelkoort
SHOPPING
introduction
We share with you Lidewij 's introduction to her new season: SHOPPING fall-winter 2012-2013..
SHOPPING
launch
Paris, february 2011 Lidewij Edelkoort welcomes clients and friends to present her new season: SHOPPING, winter 2012-2013